ROMA CORNER SOFA WITH REVERSIBLE PENINSULA
Regular price

€1.299,00

Sale price

€1.419,00
MEASURES: 288X240cm
A corner sofa with a modern style, with a lower sliding mechanism that allows you to pull out a shelf which, aligning with the seat, creates a comfortable bed or a simple footrest support. The end pouf is a large container for storing cushions and so on. The sofa is made of high quality abrasion resistant fabric. Entirely produced in the EU.
Product description: This corner sofa is reversible which means that the corner can be positioned either to the right or to the left of the sofa. It is perfect for large rooms and is aesthetically appealing. It is equipped with a coplanar extraction mattress suitable for resting your legs during your moments of relaxation, or for transforming, together with the seats and the chaise longue, into a quick bed for last-minute guests. It is equipped with a comfortable terminal pouf equipped with a large internal container useful for storing cushions, blankets, toys and so on. Its maximum overall dimensions are 288x240cm and the seats are 58cm deep. sleeping area 210x118cm. It is equipped with comfortable headrests that can be adjusted to various positions up to vertical.

Structure: wood fibers and solid wood;

Seat: den 30 expanded polyurethane coupled with polyester fibre;

Backrest: blend of silicone-coated polyester fiber staple and expanded polyurethane;

Cover in polyester: non-removable, can be dry cleaned;

Mechanism: coplanar extraction with dolphin movement;

Mattress in polyurethane foam den. 30; reversible sofa; storage ottoman;

Made in EU.
Hurry, only 4 items left in stock!
Share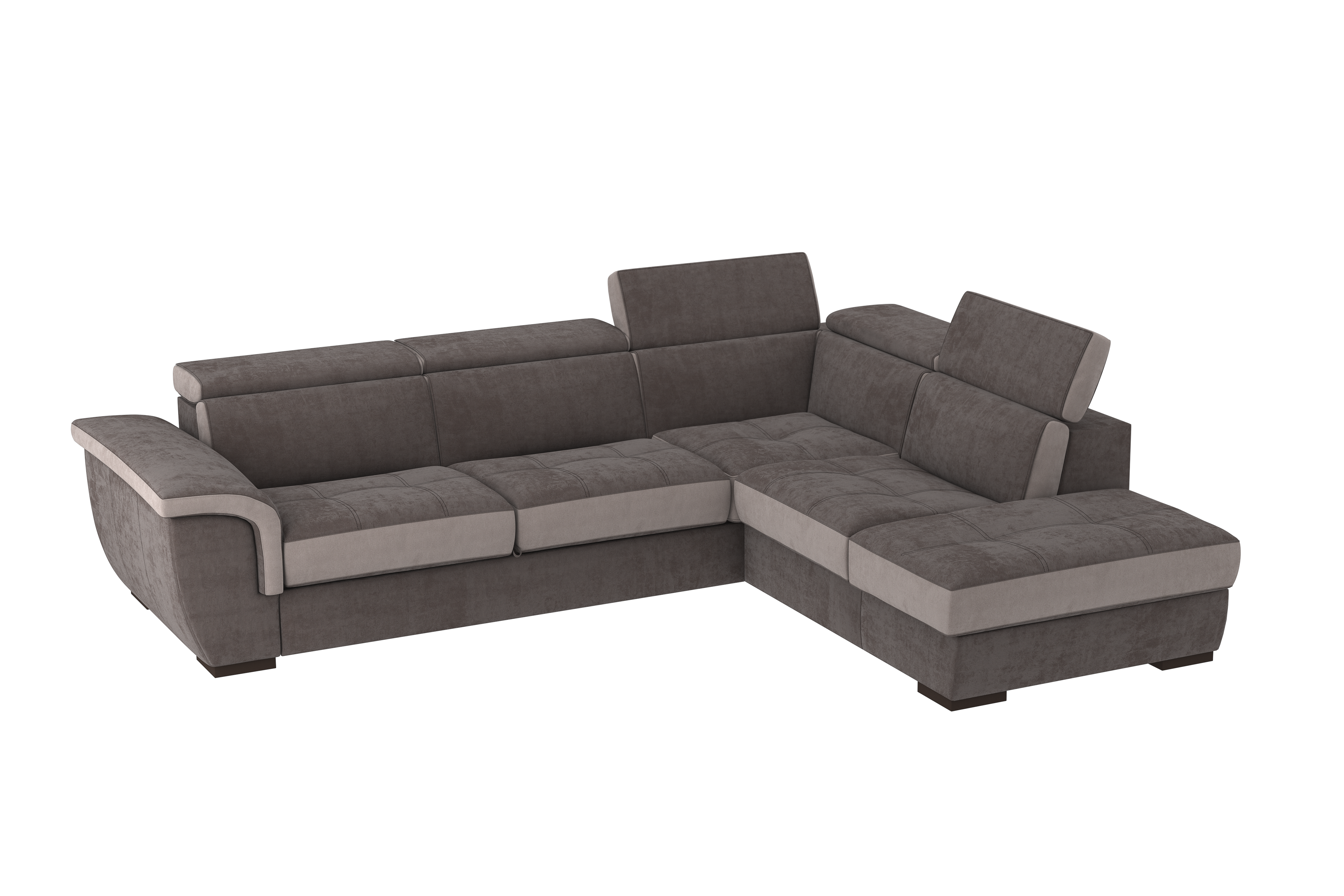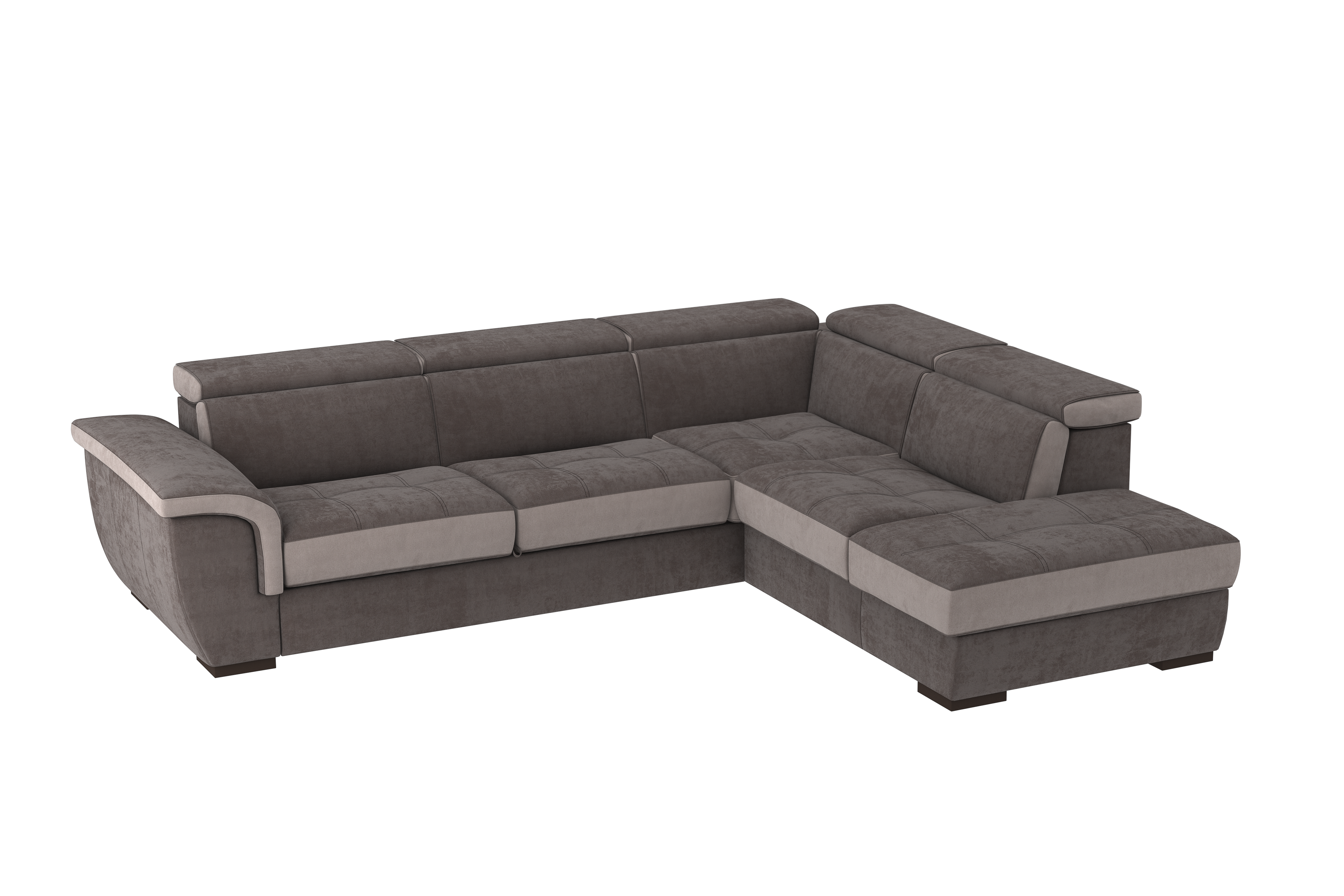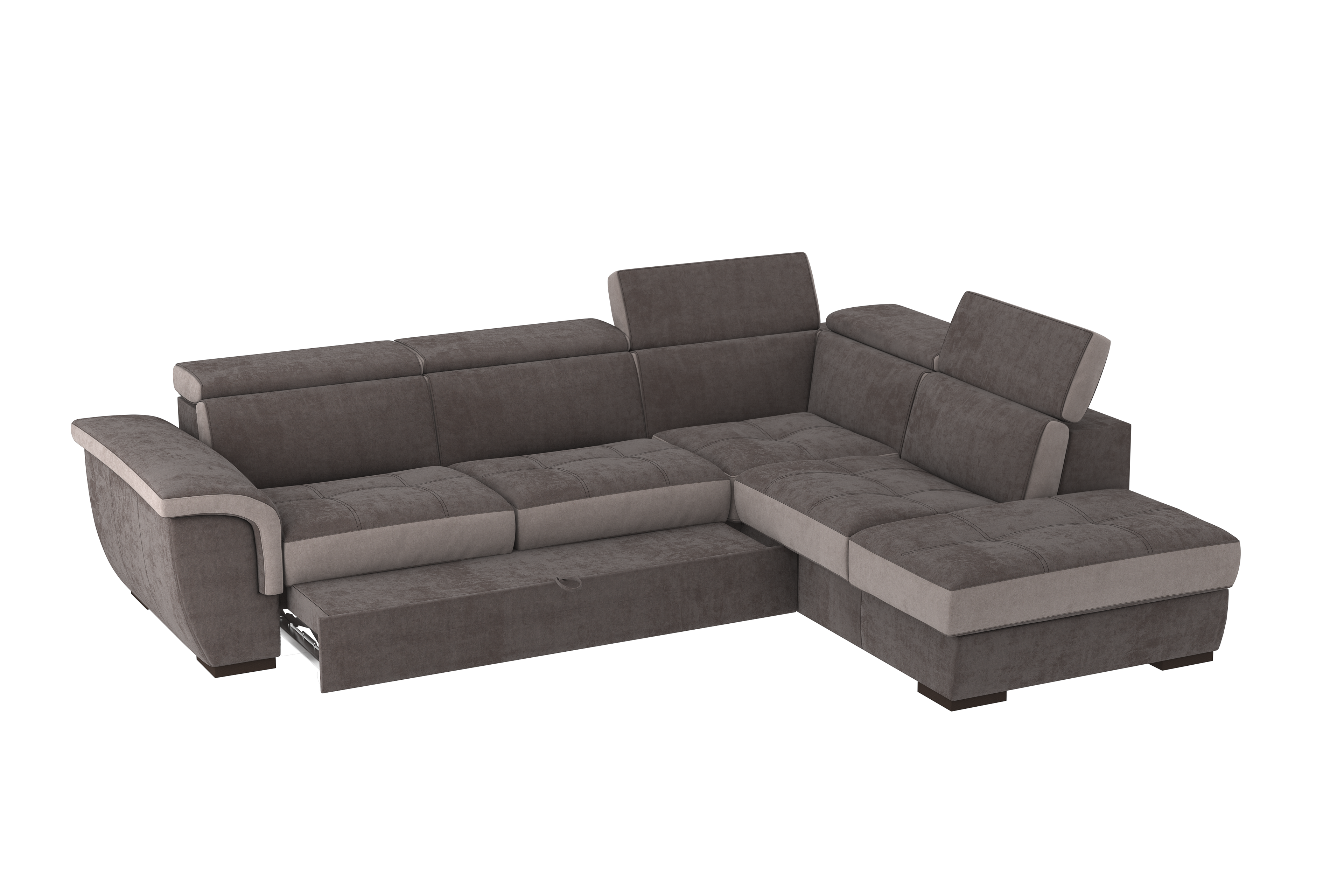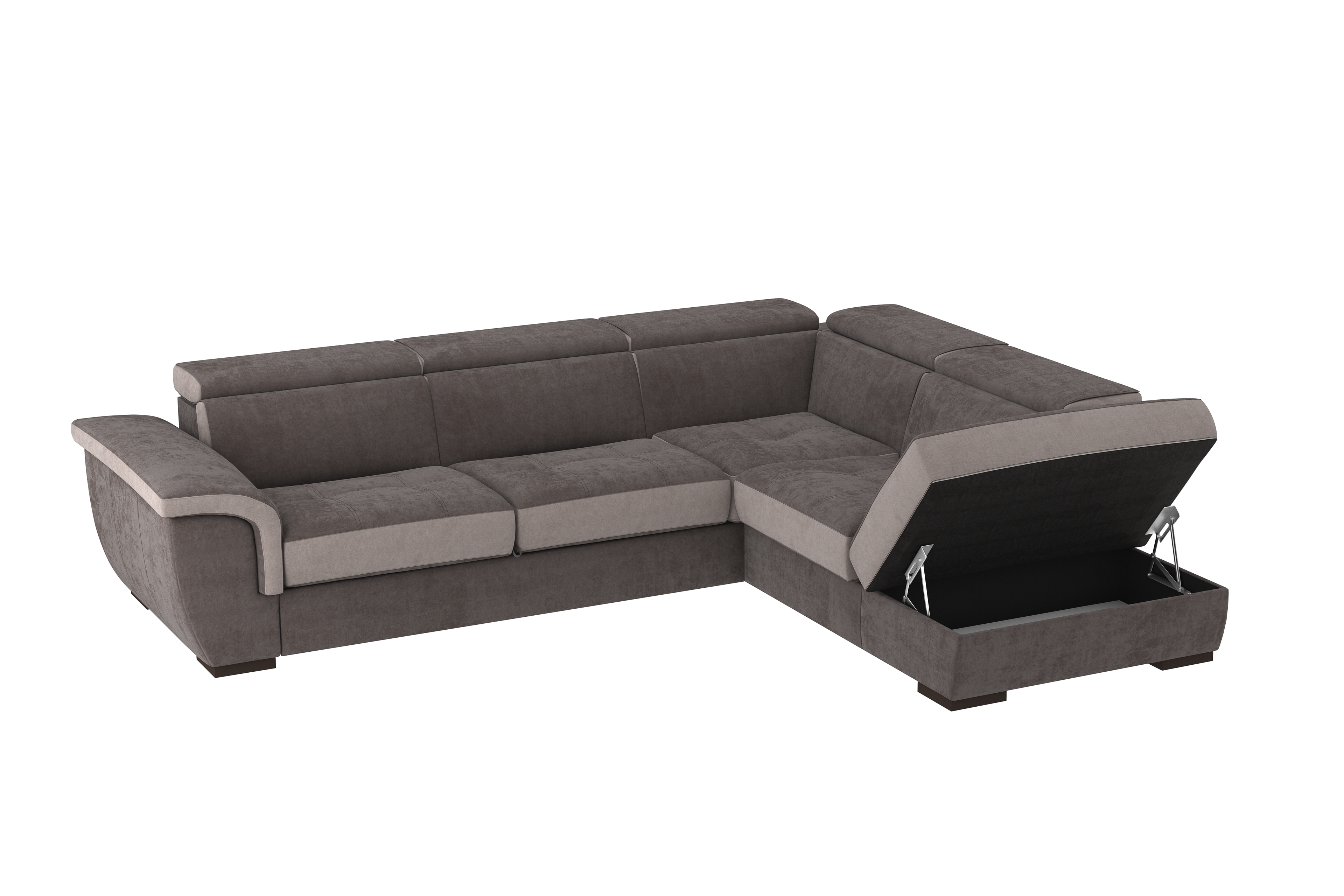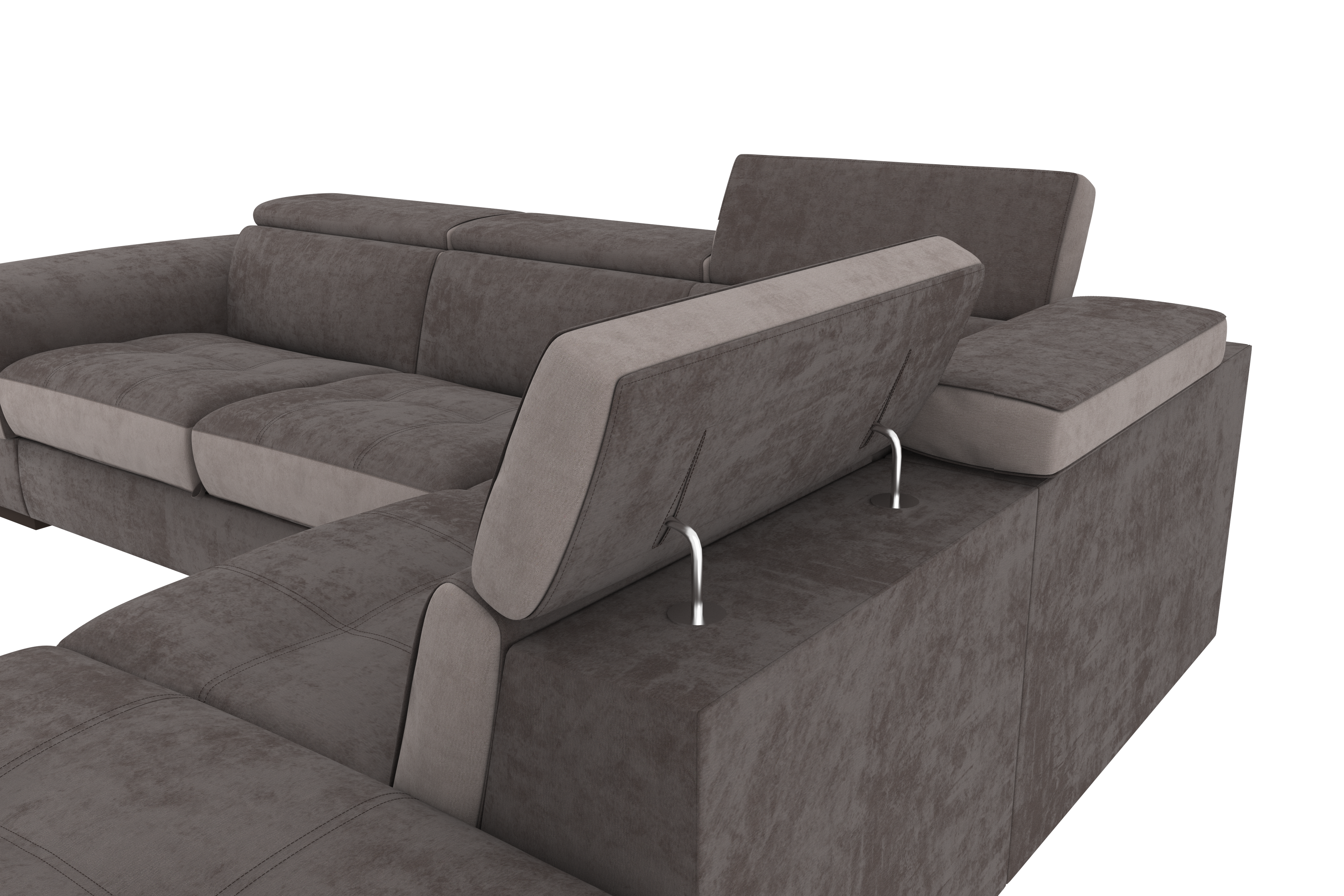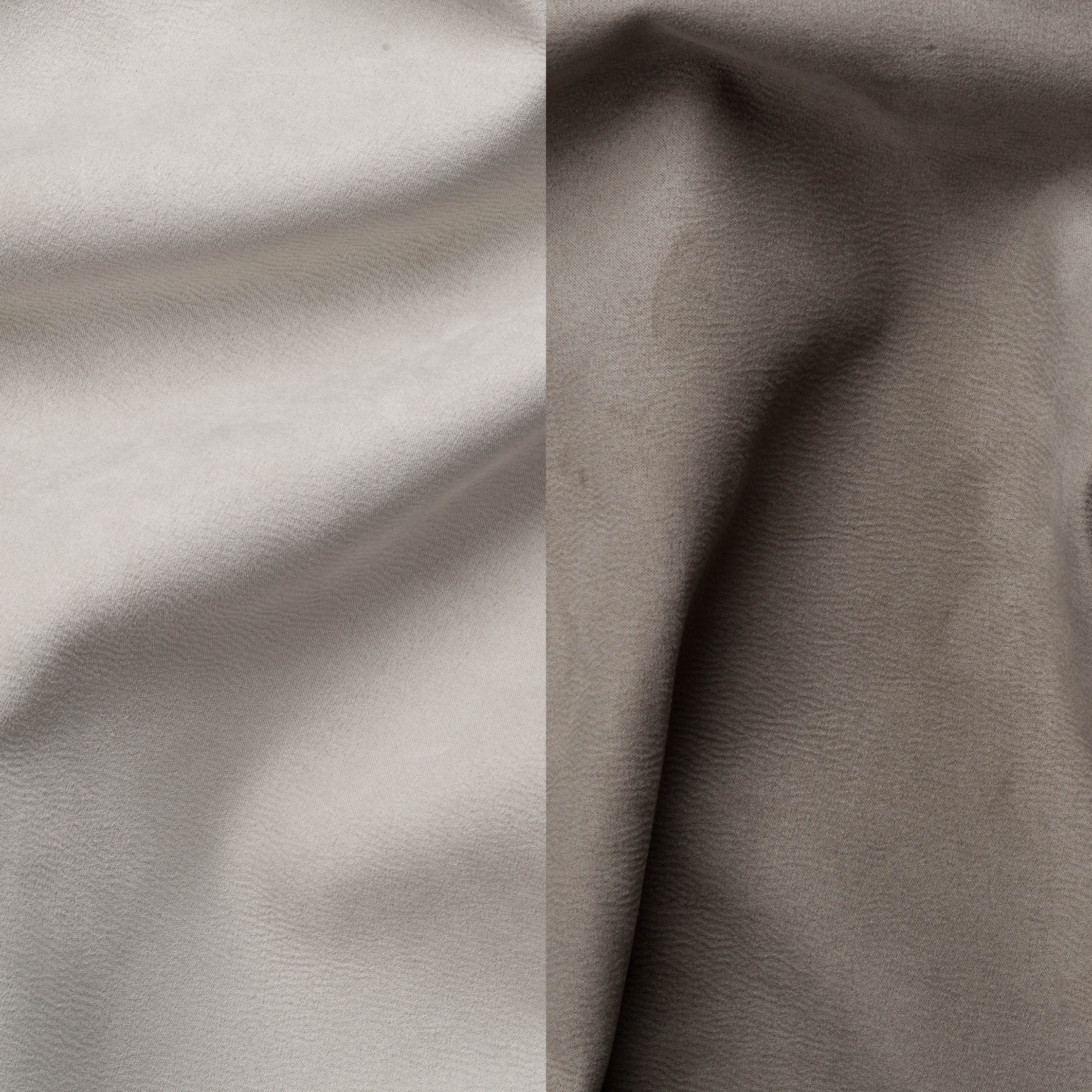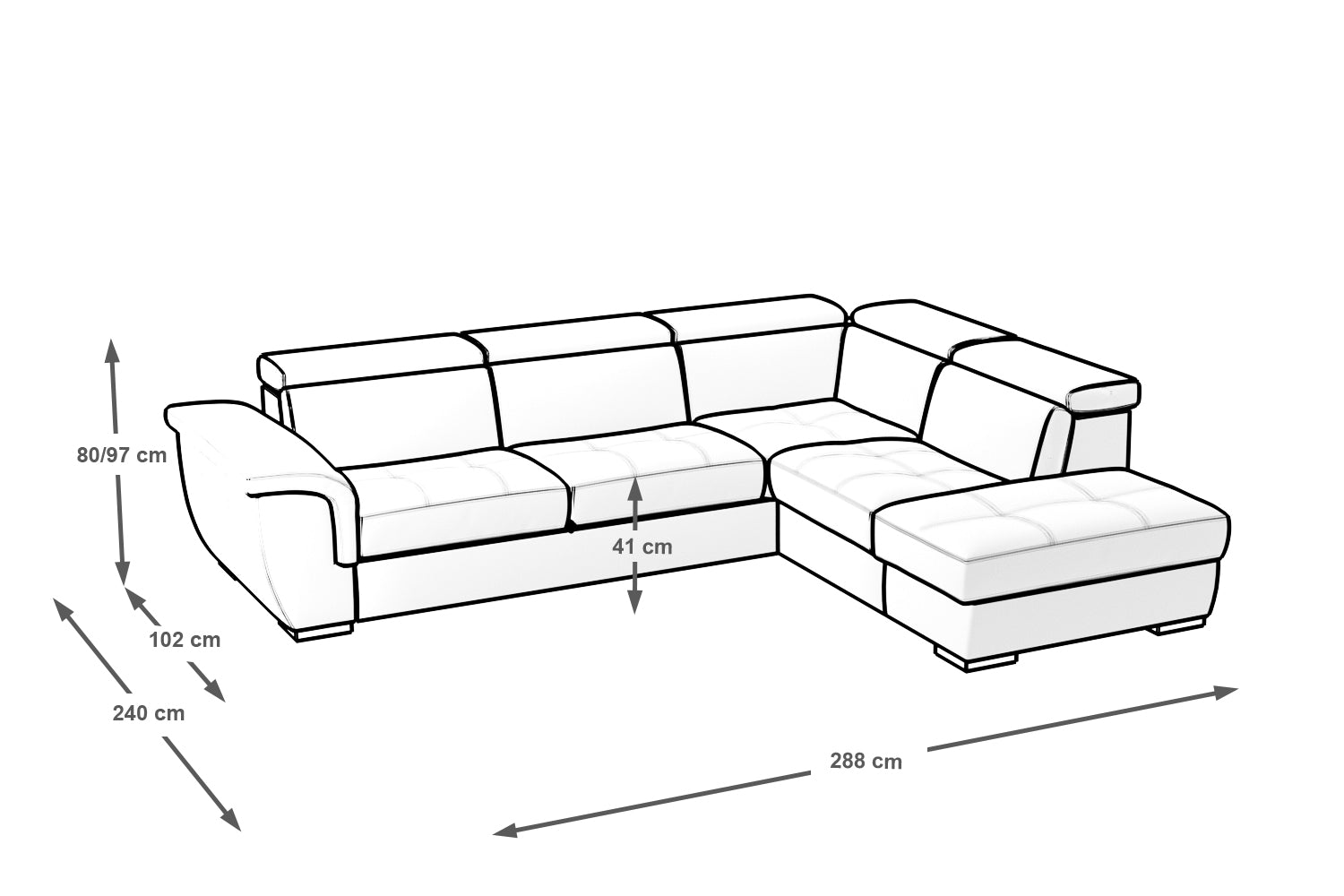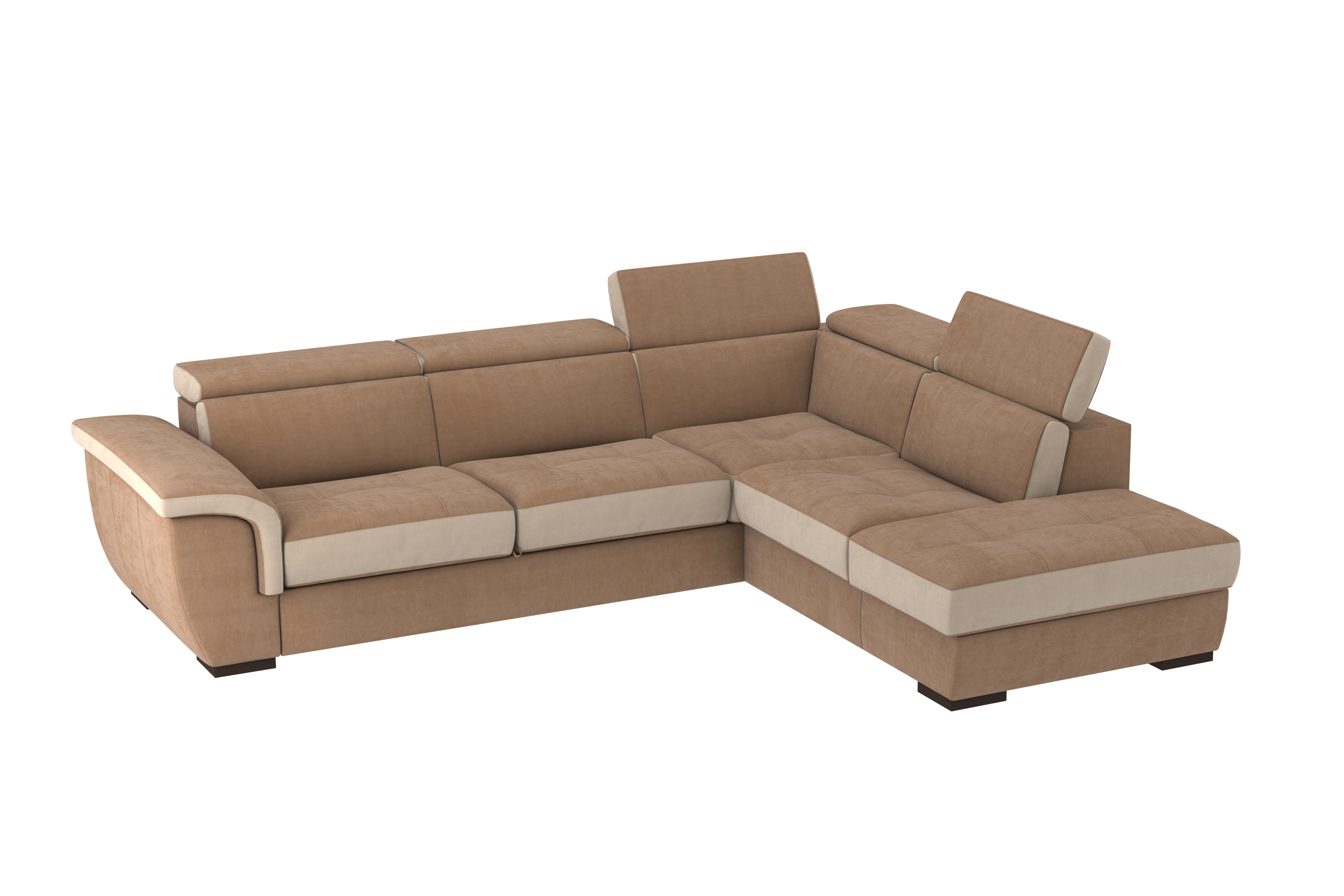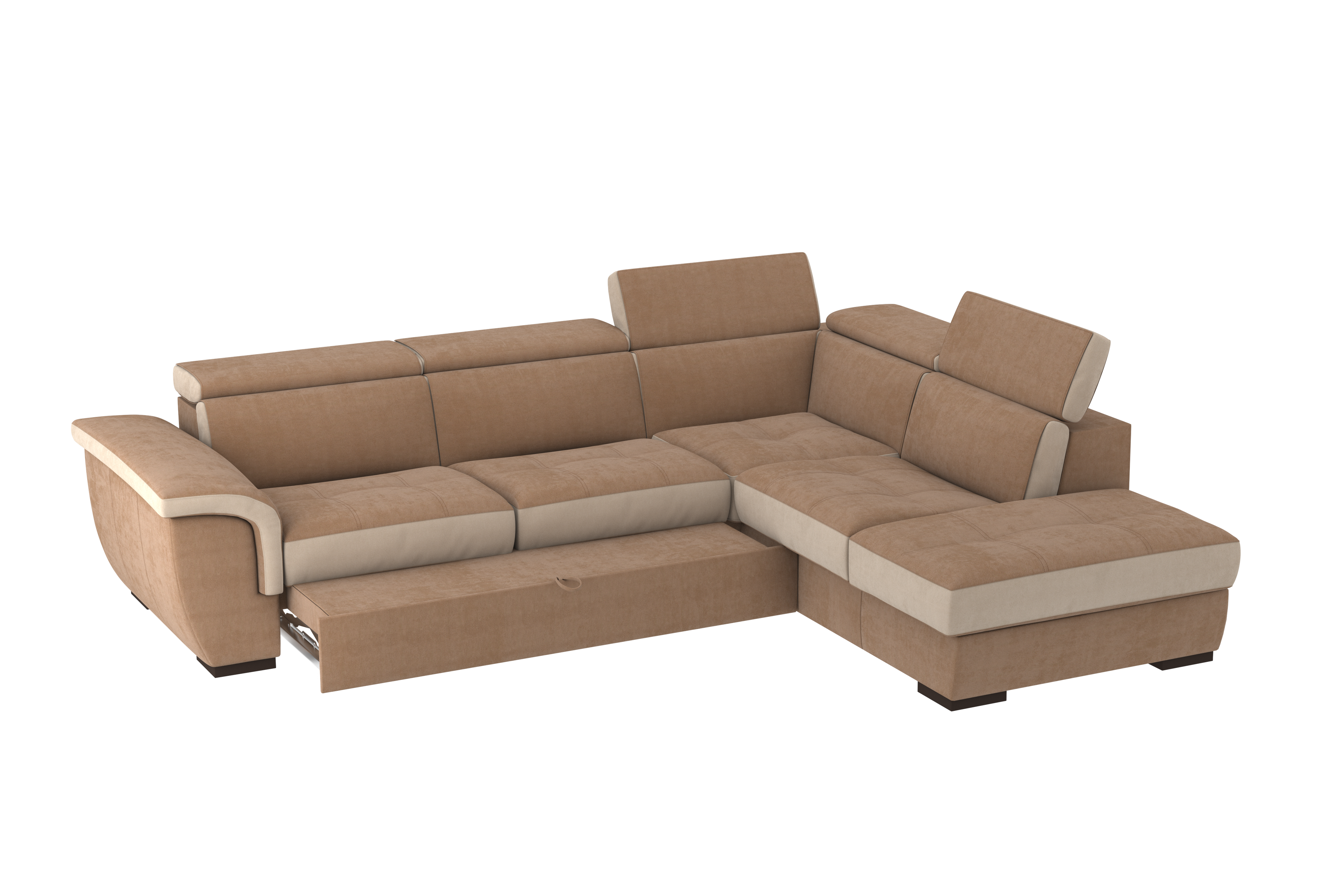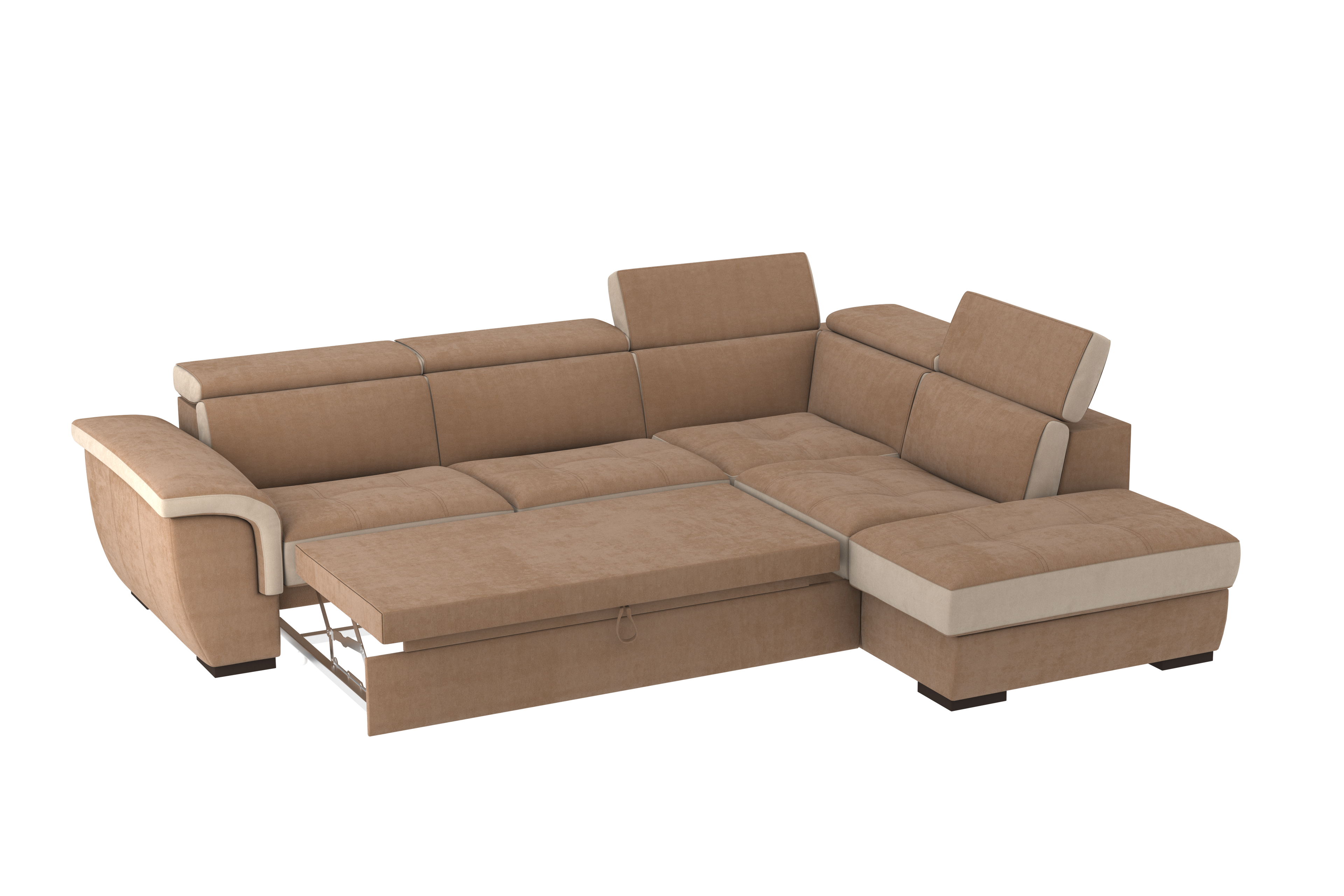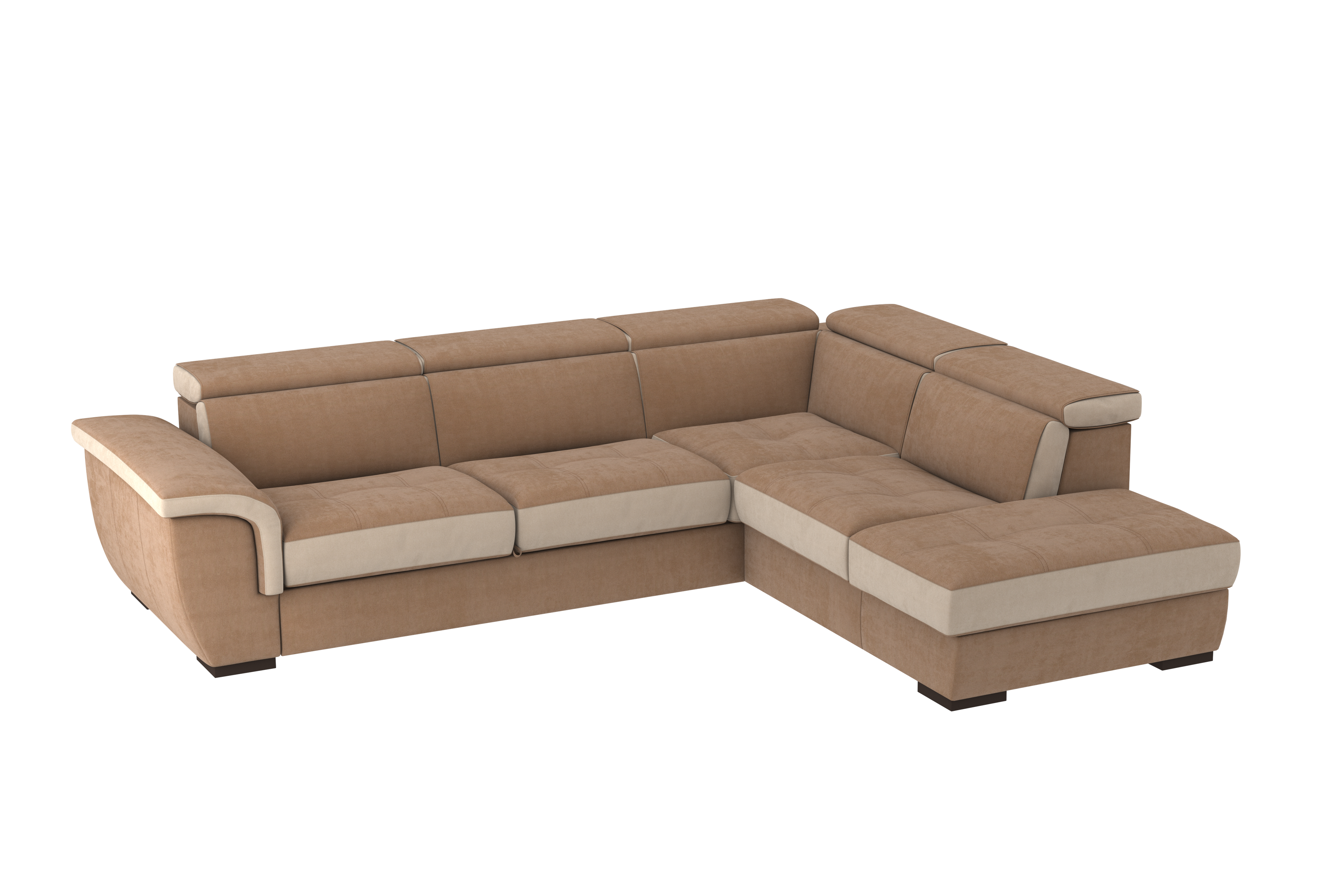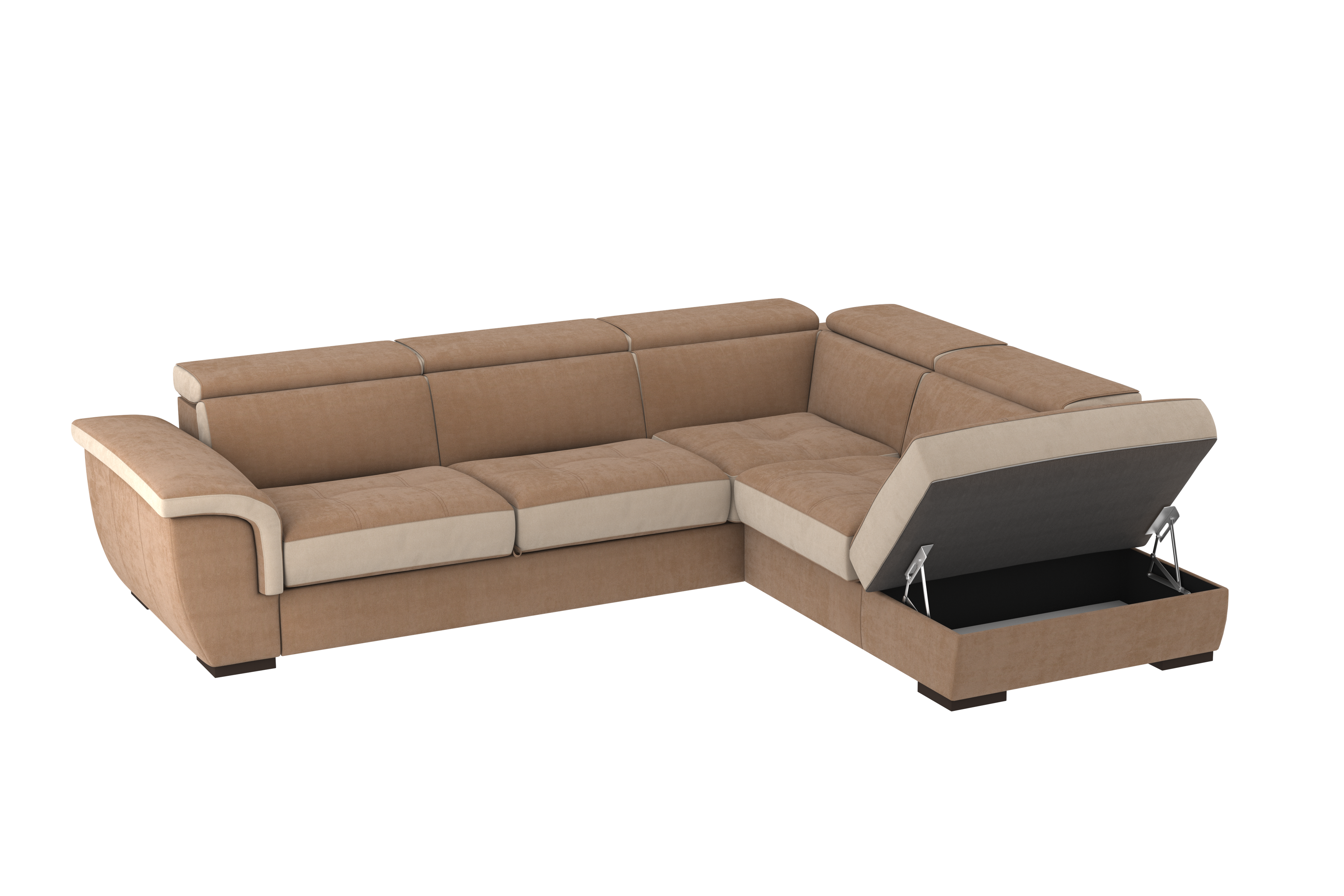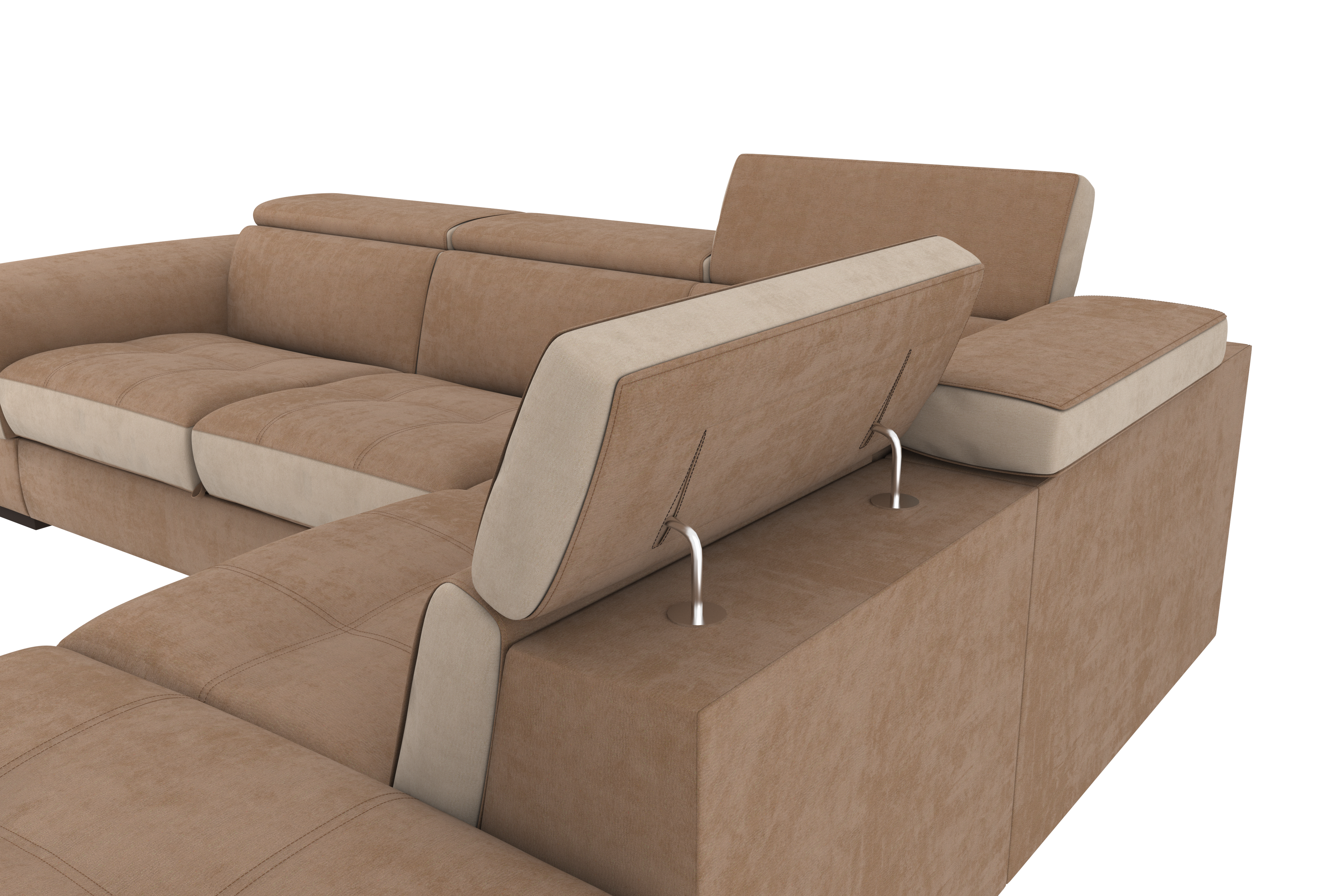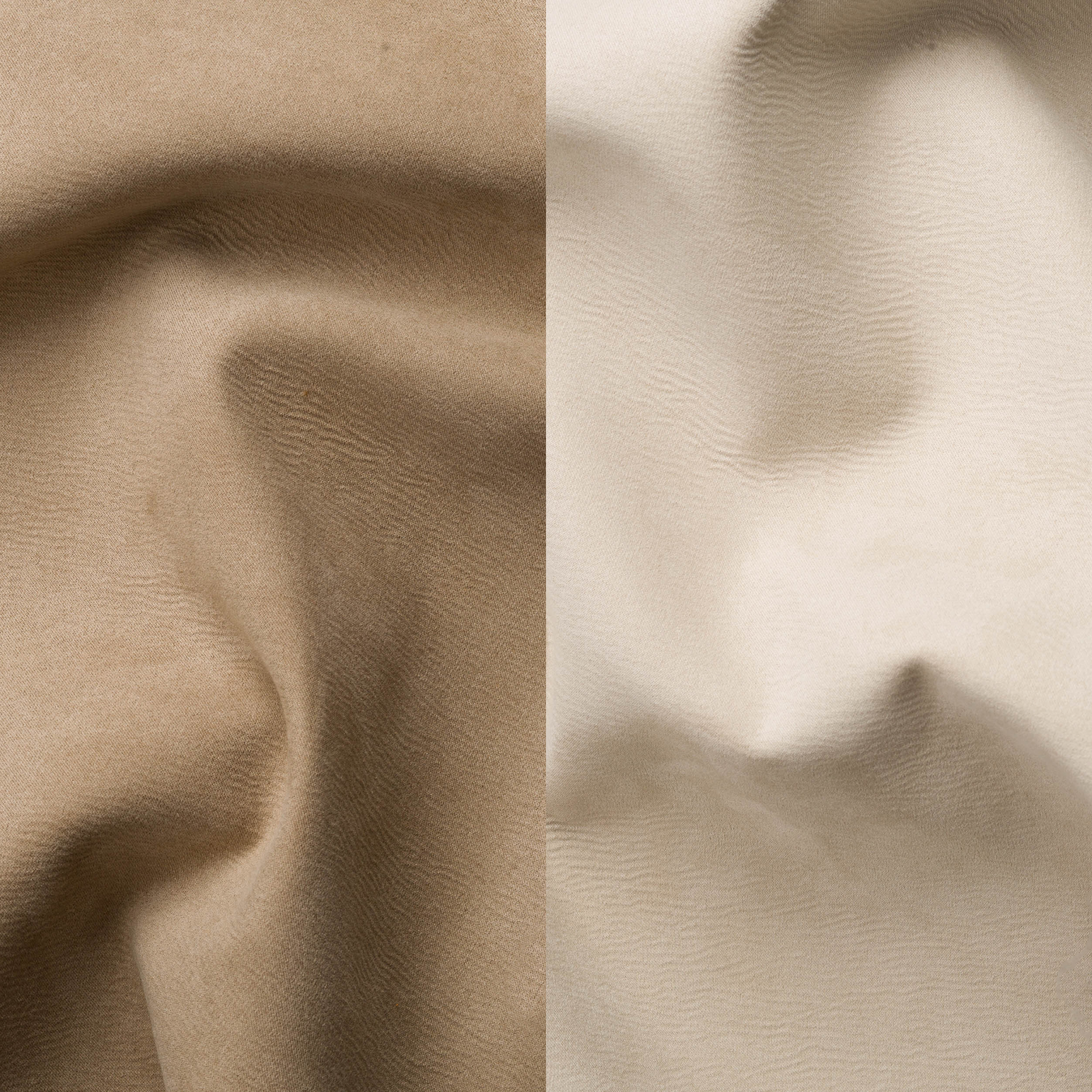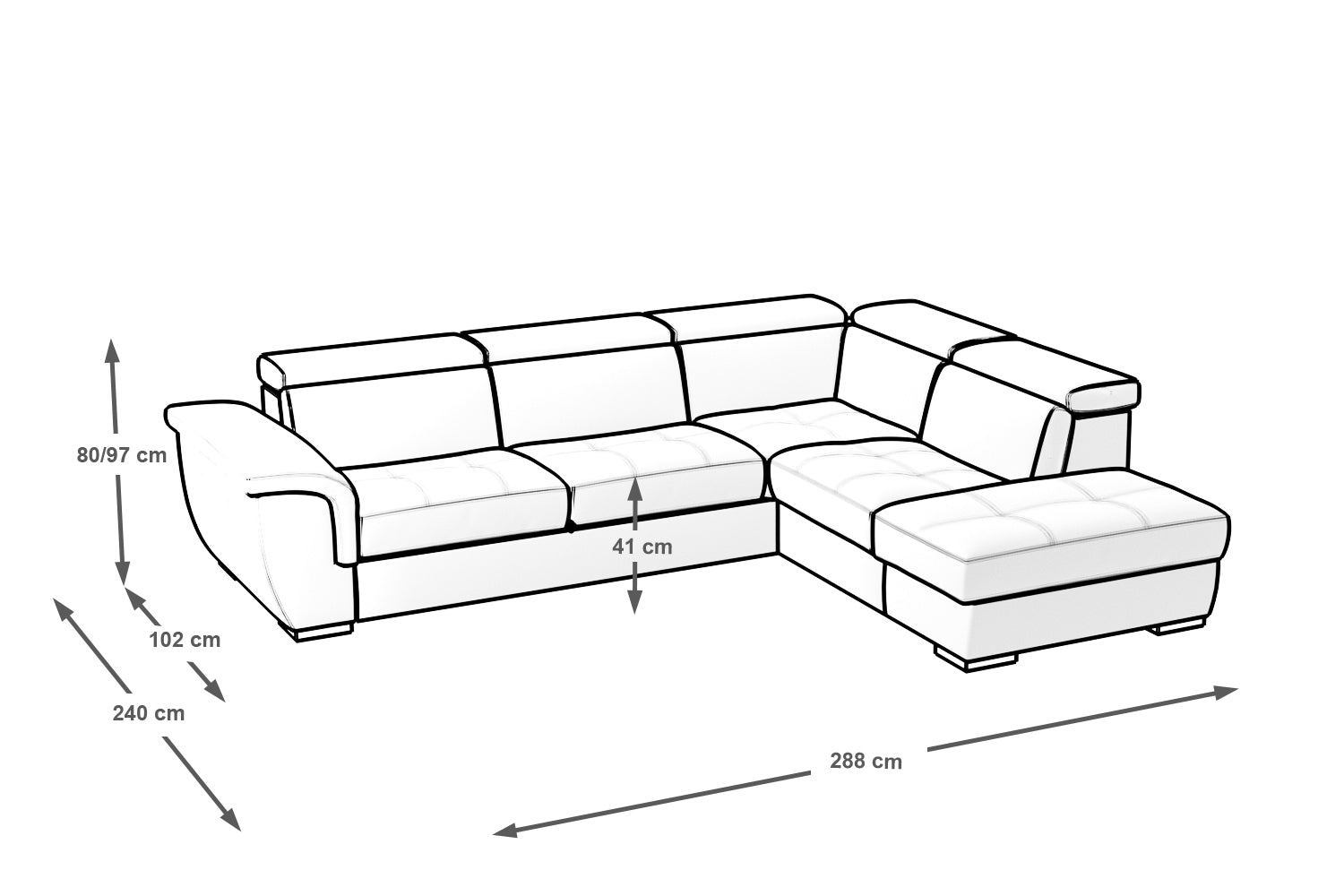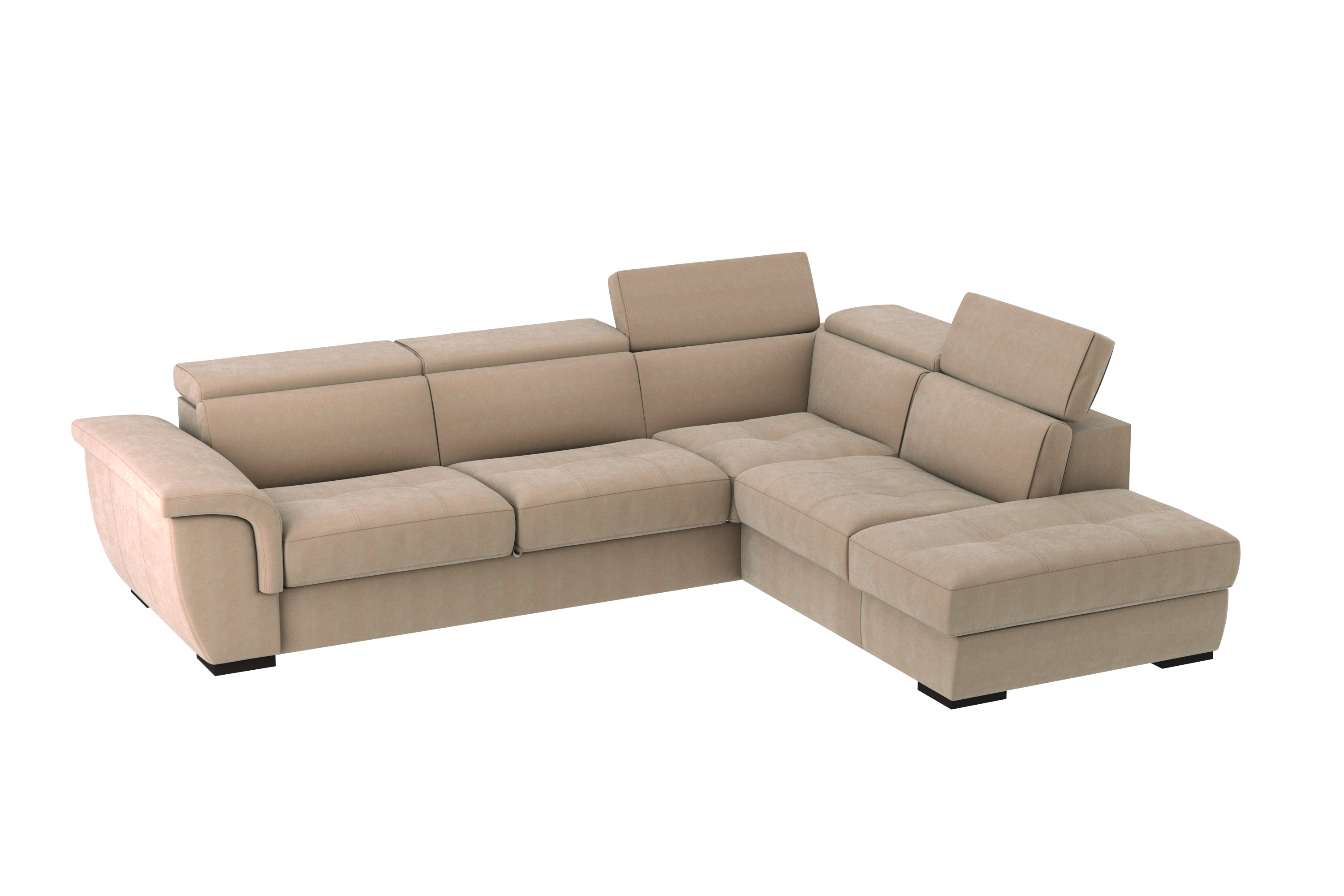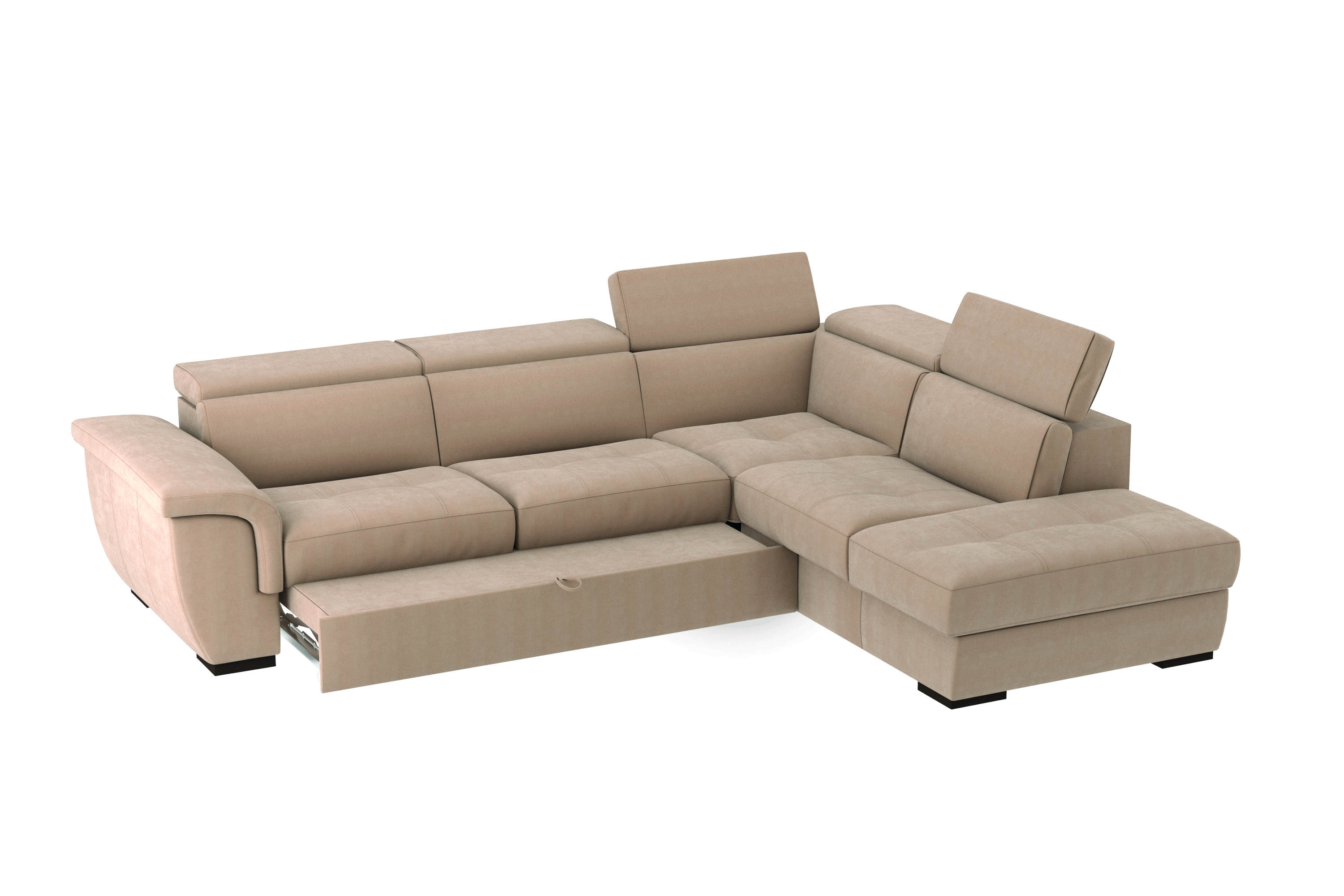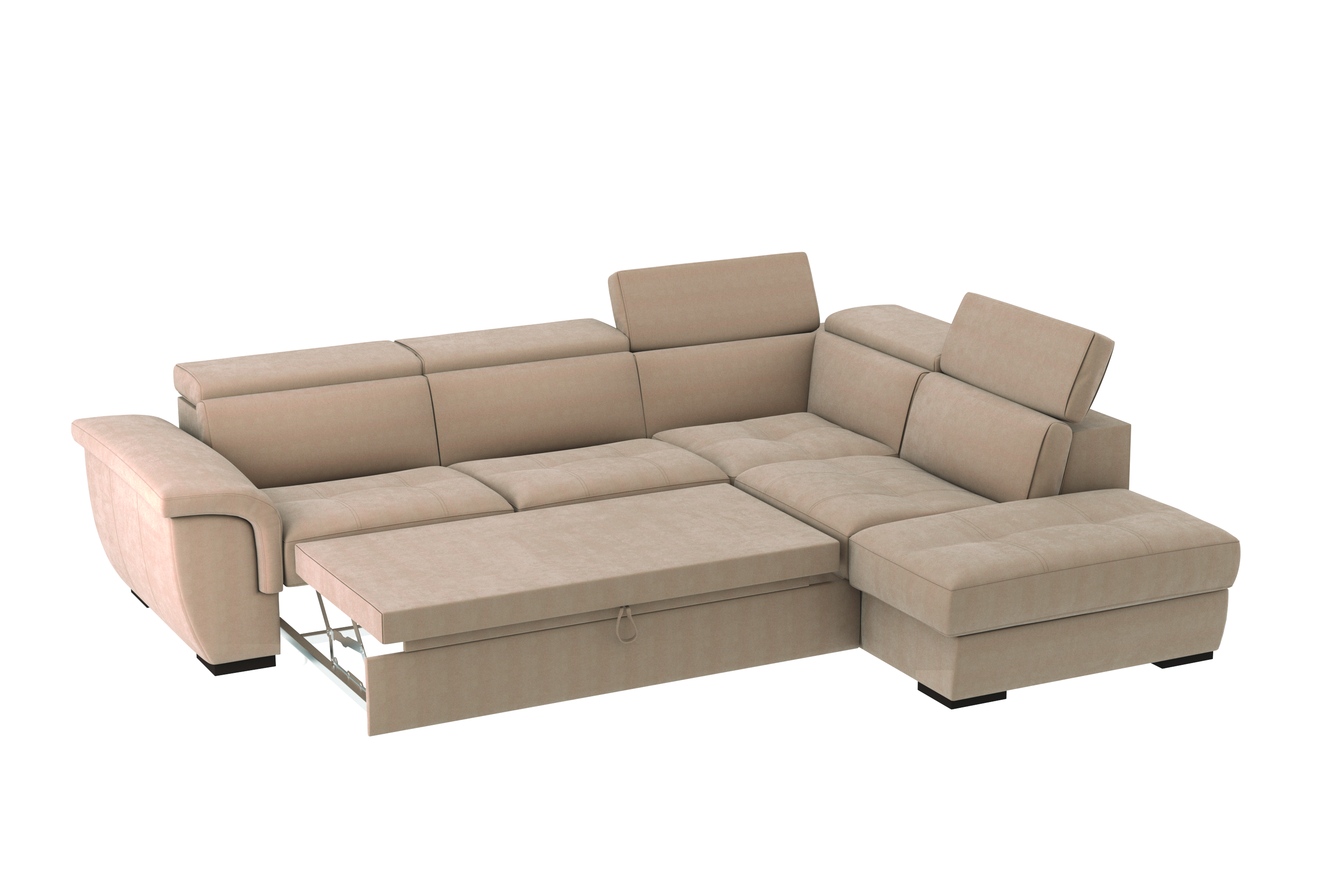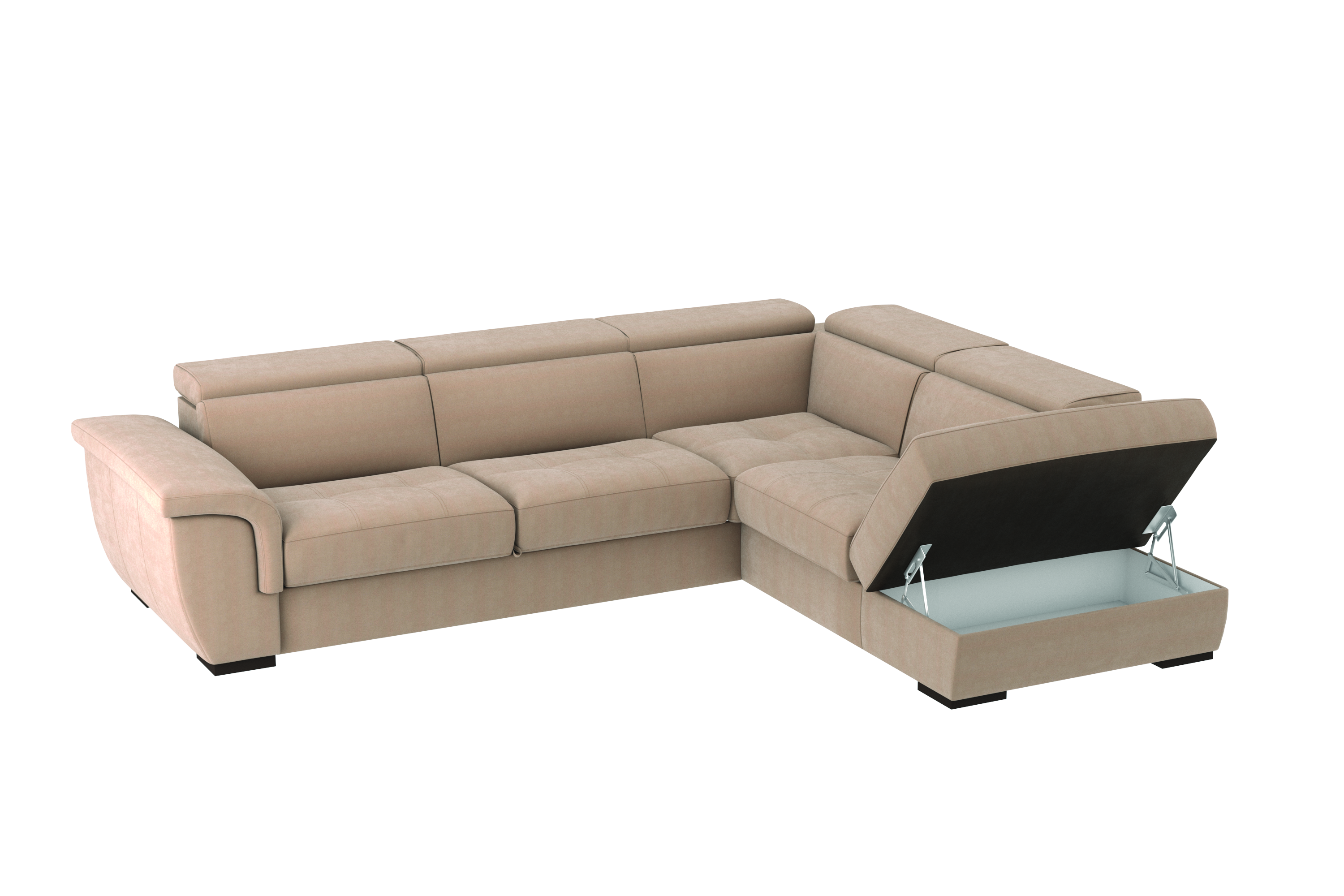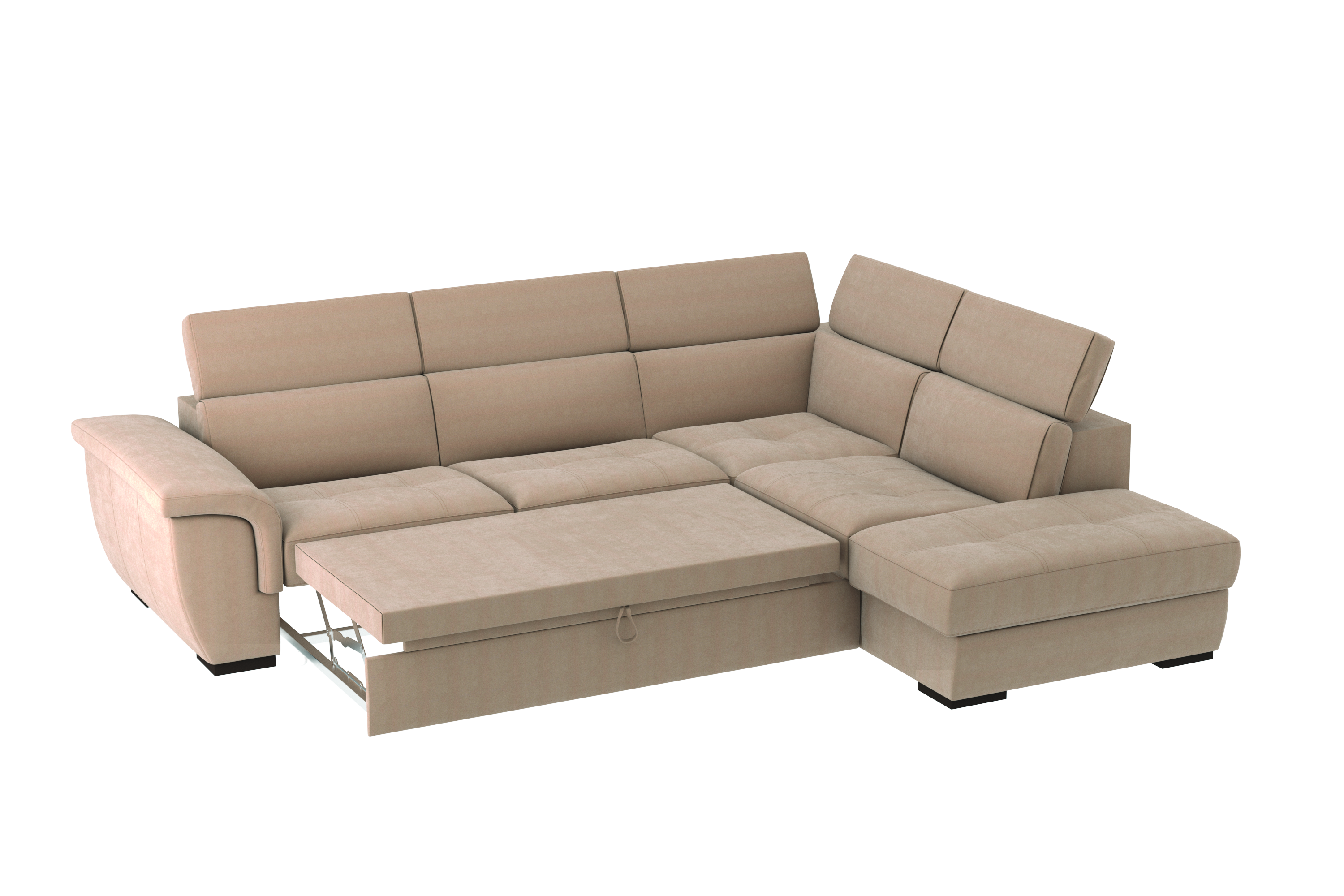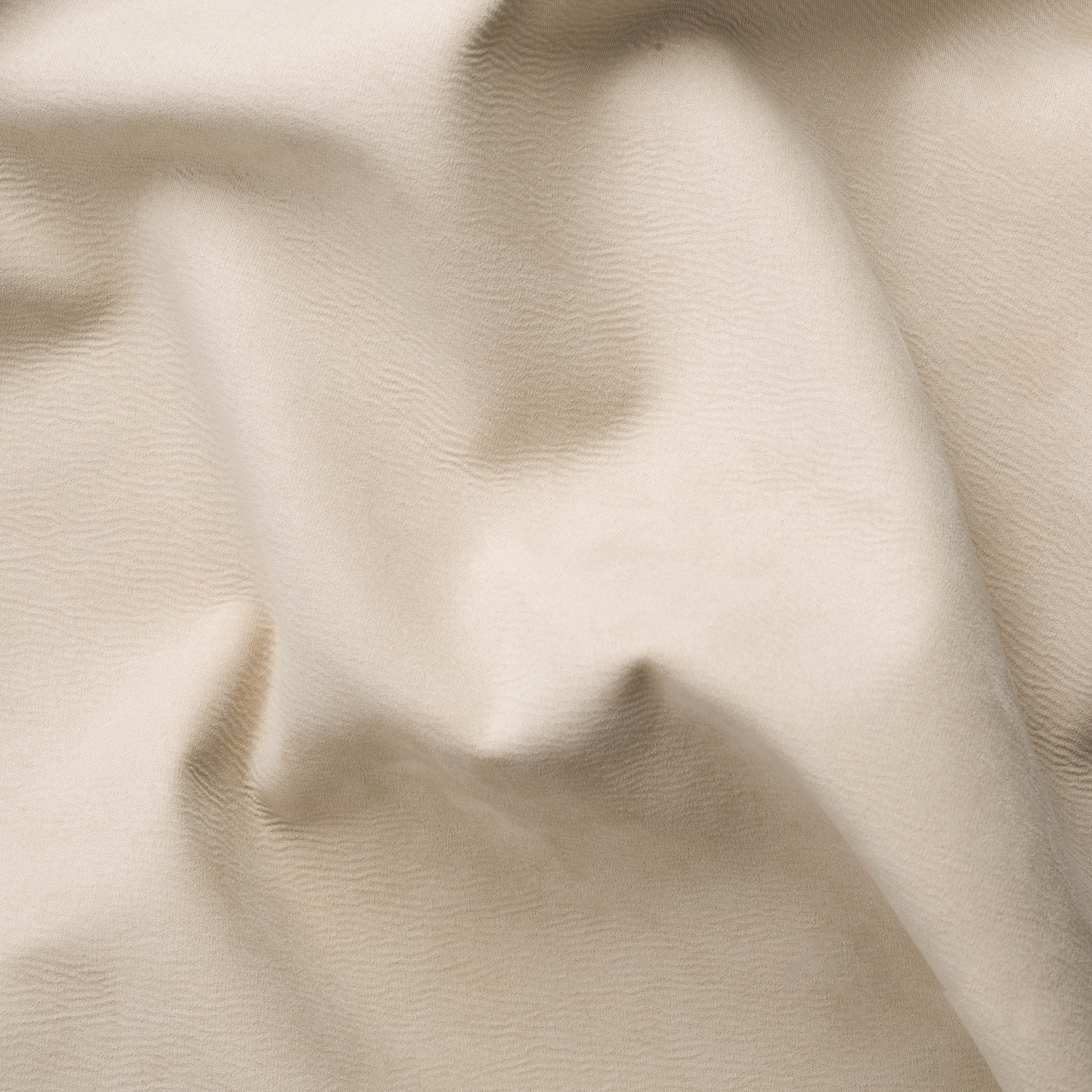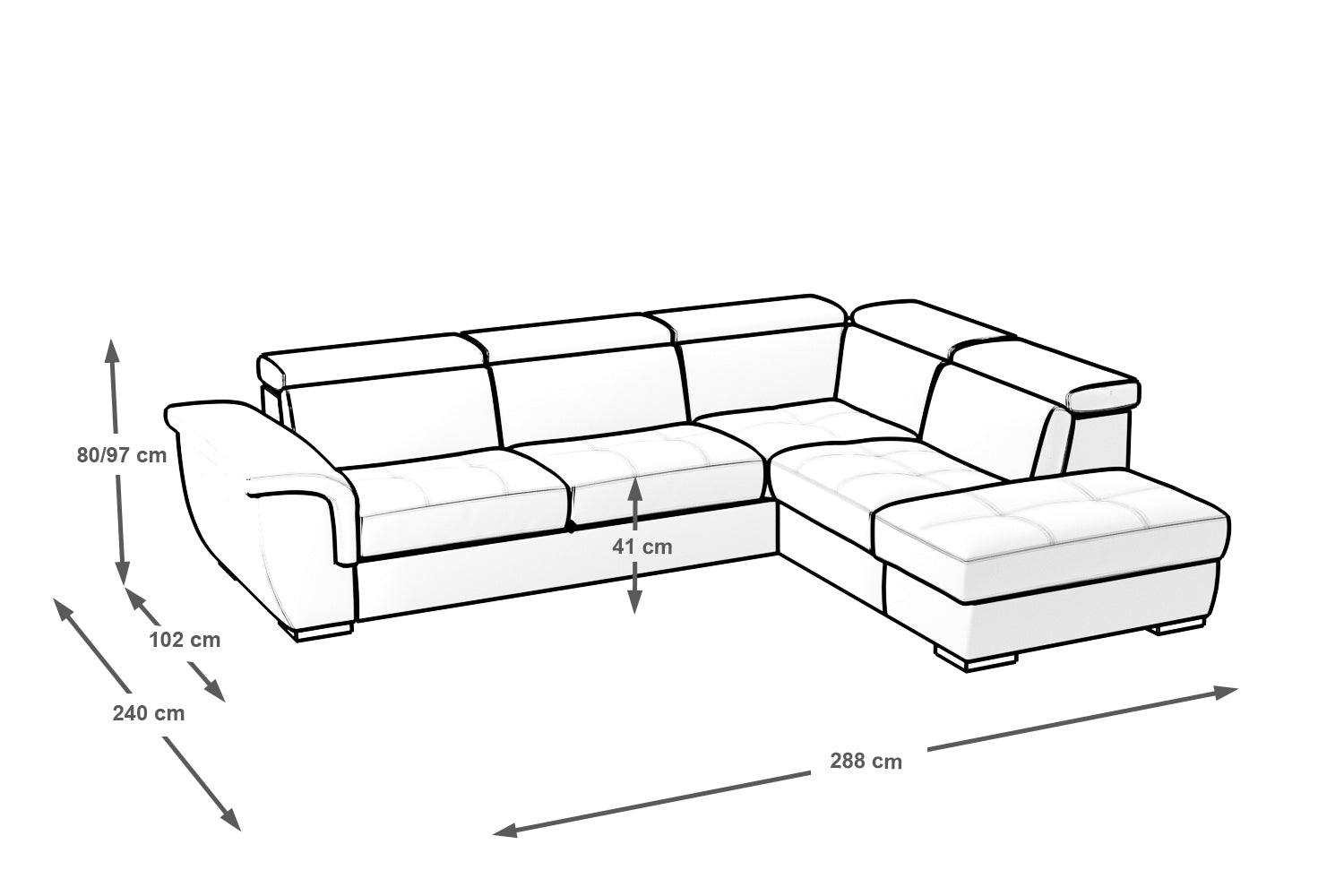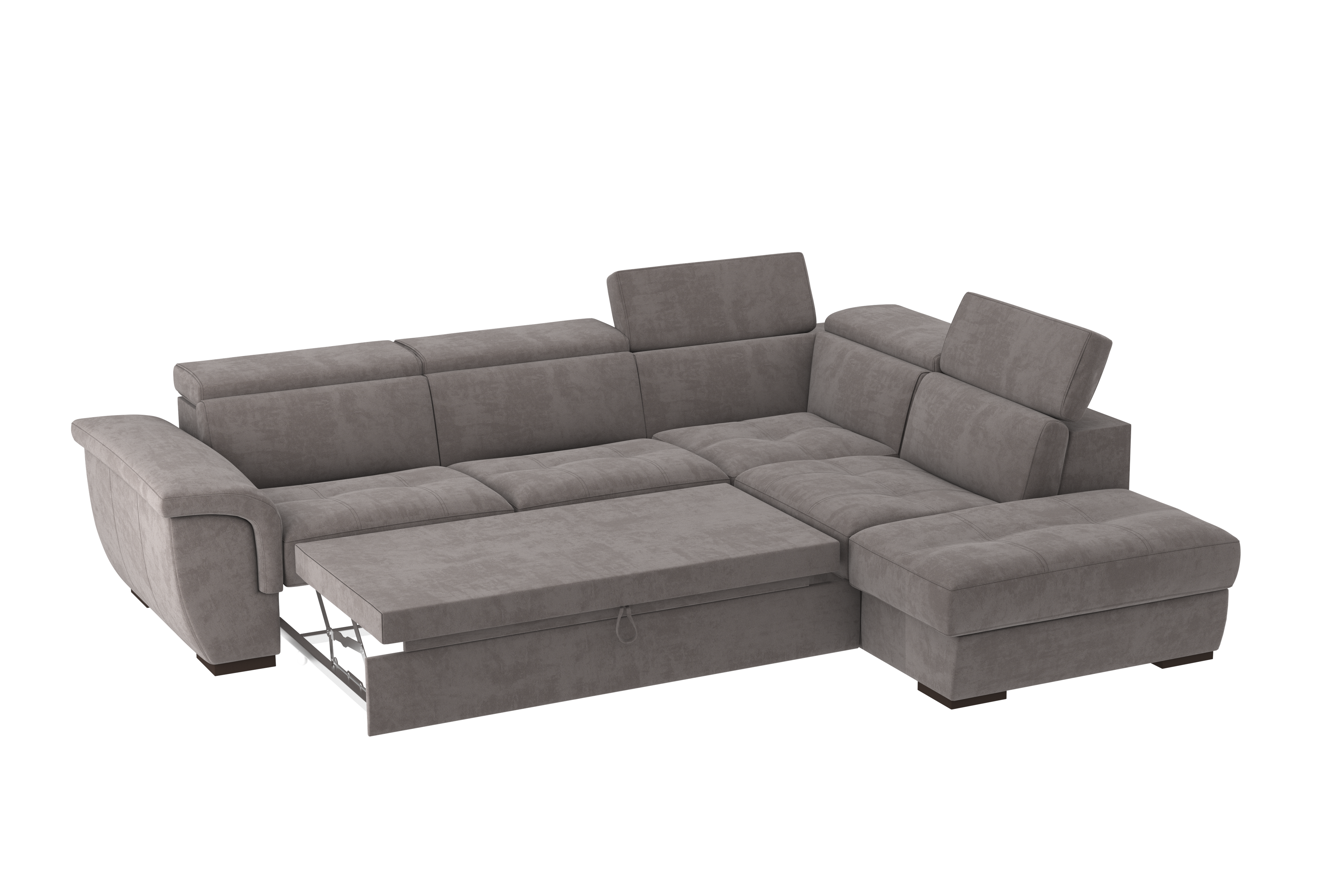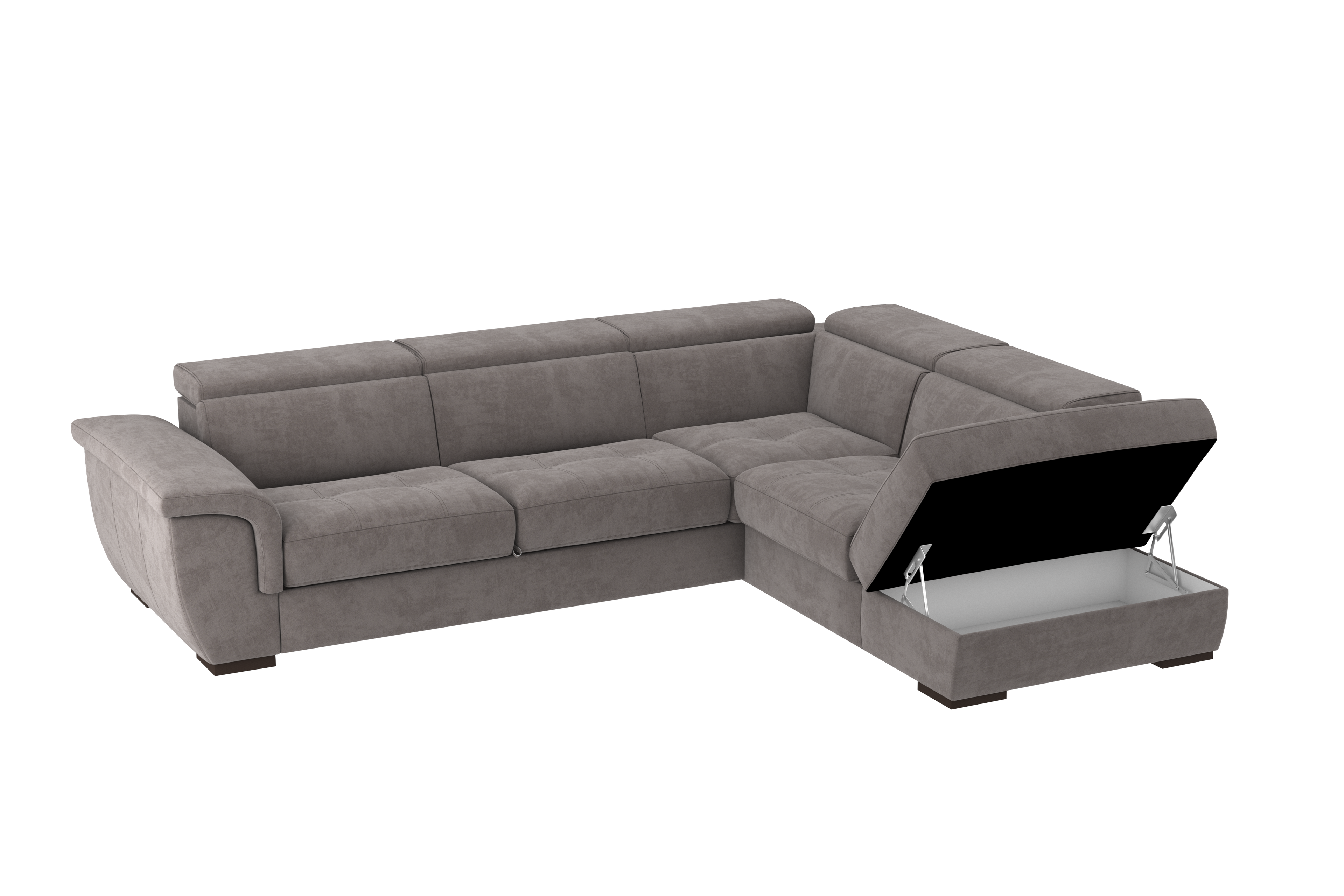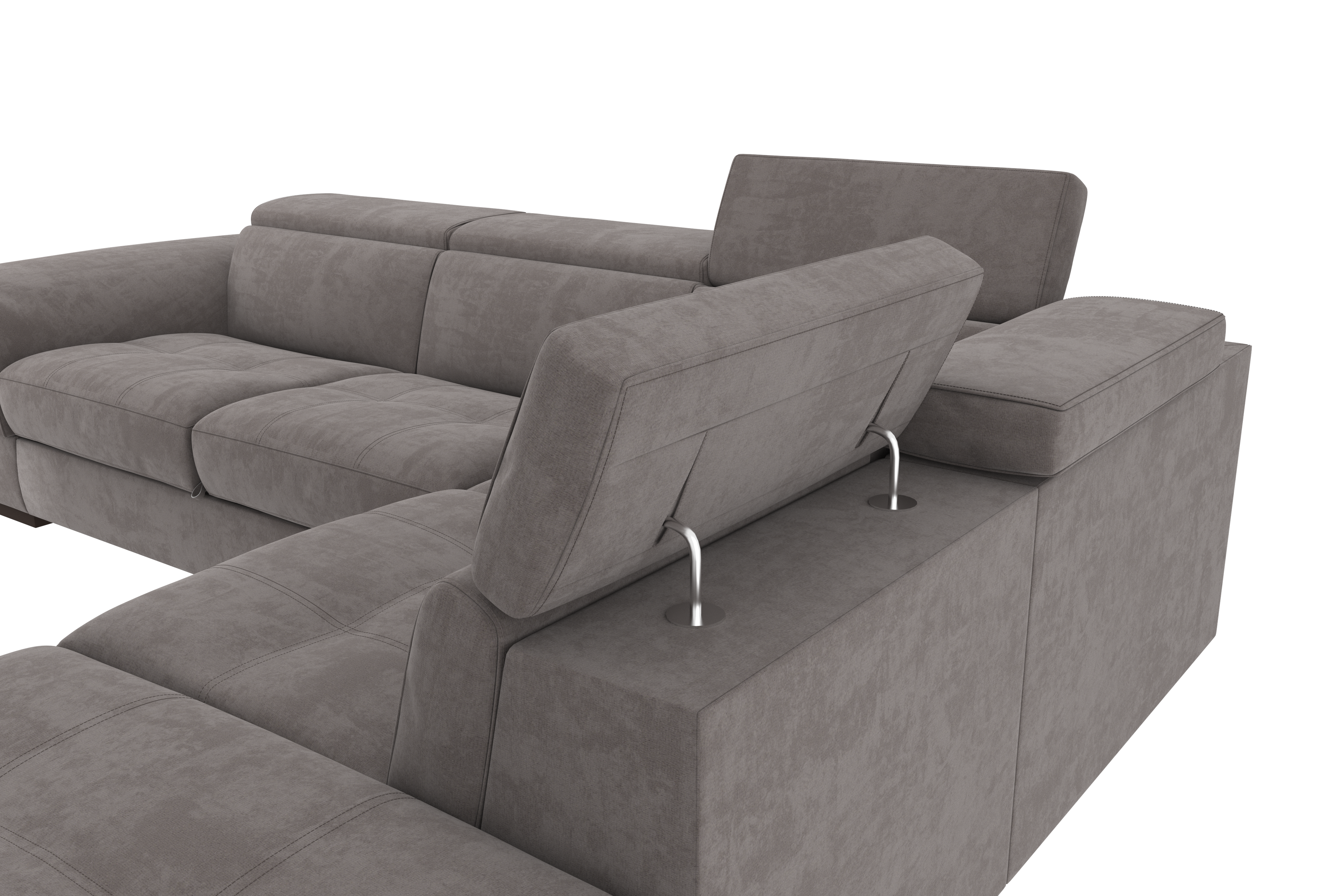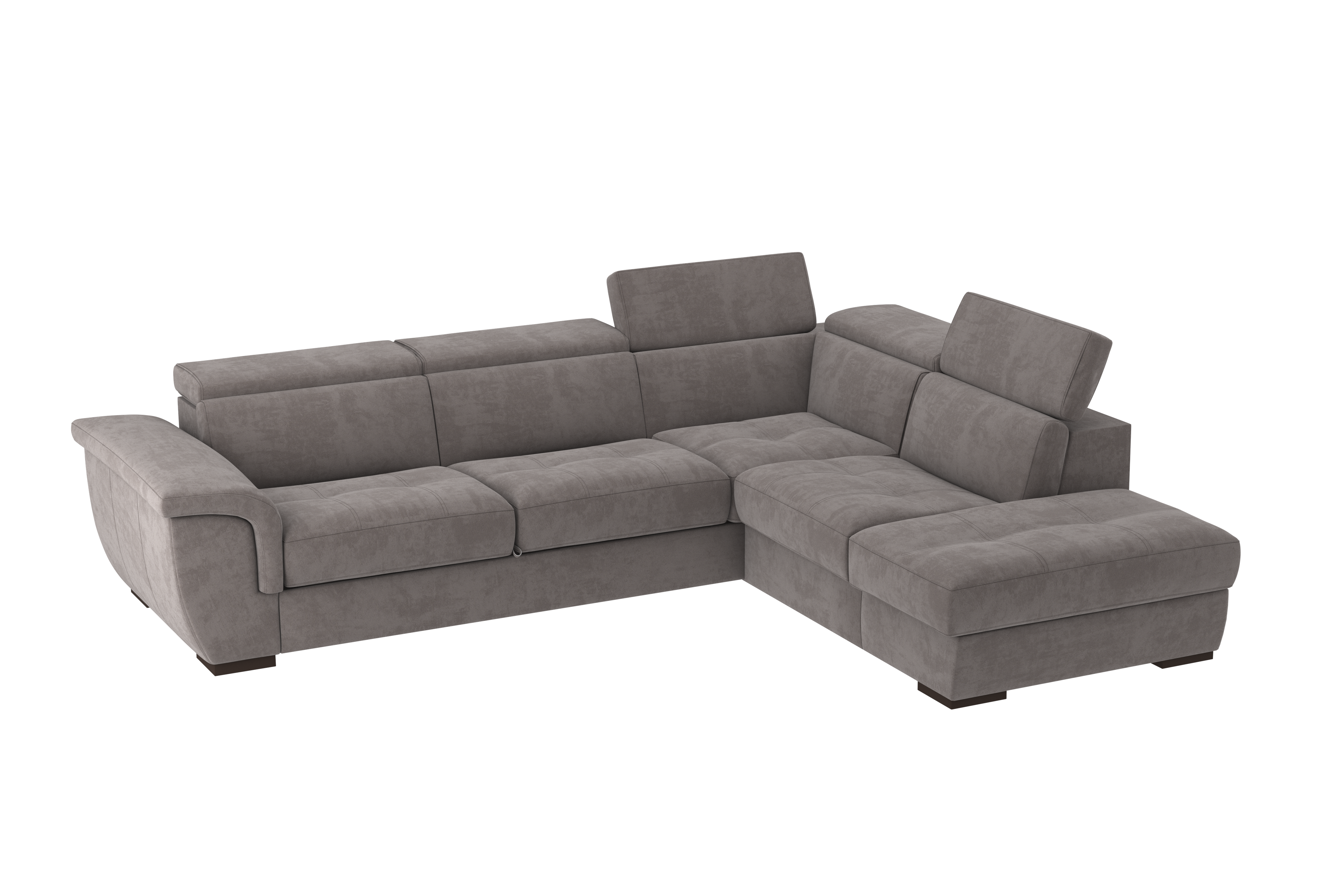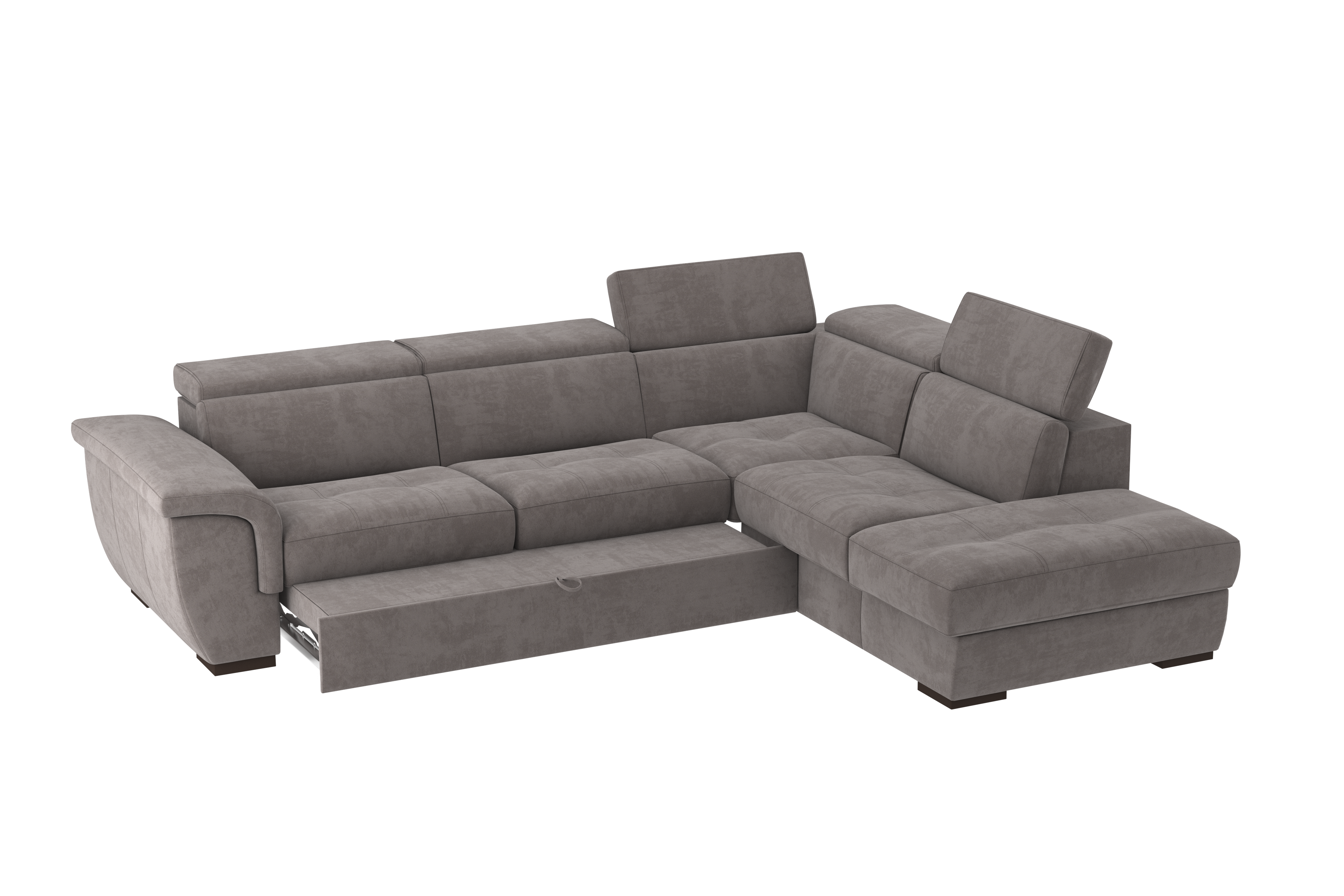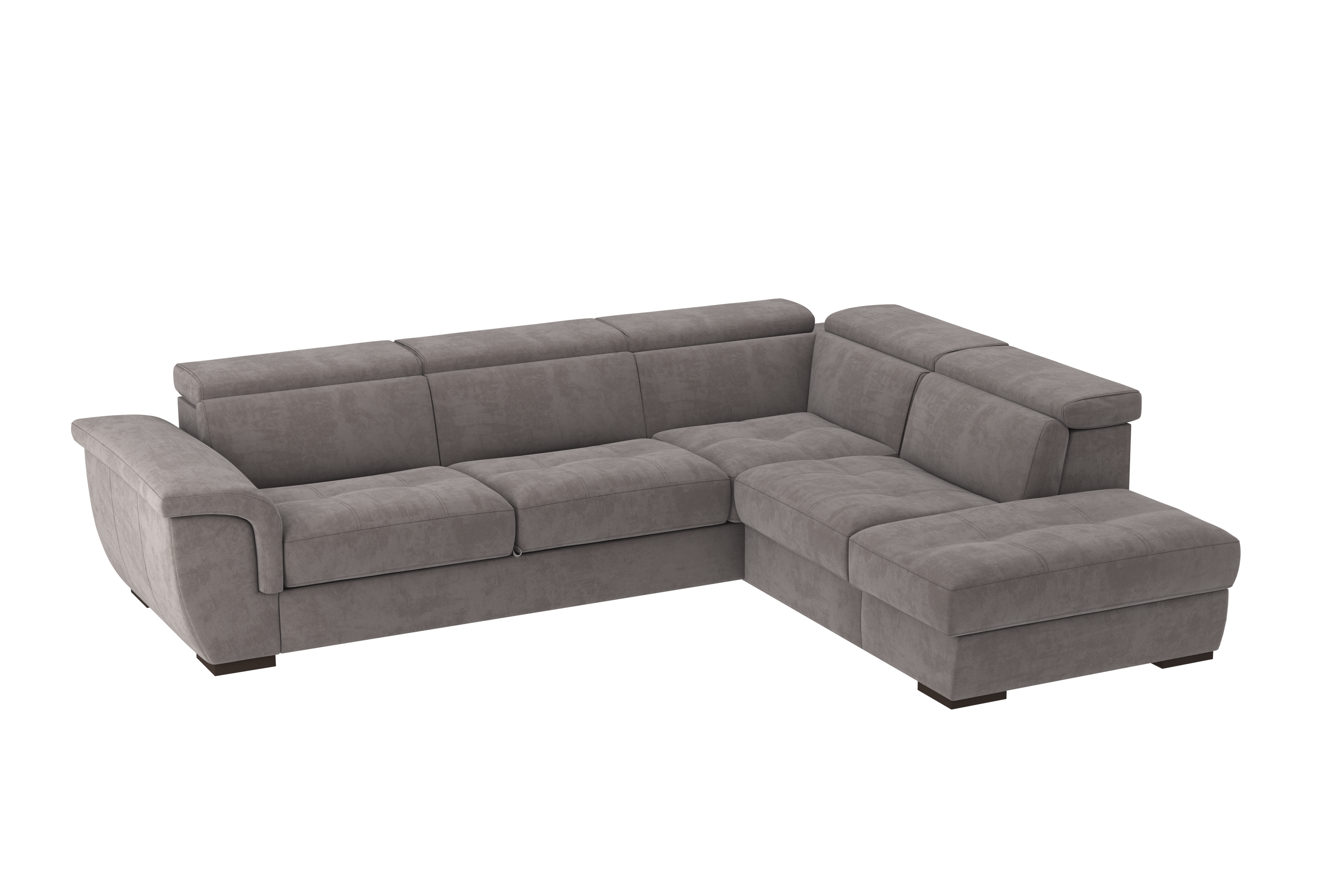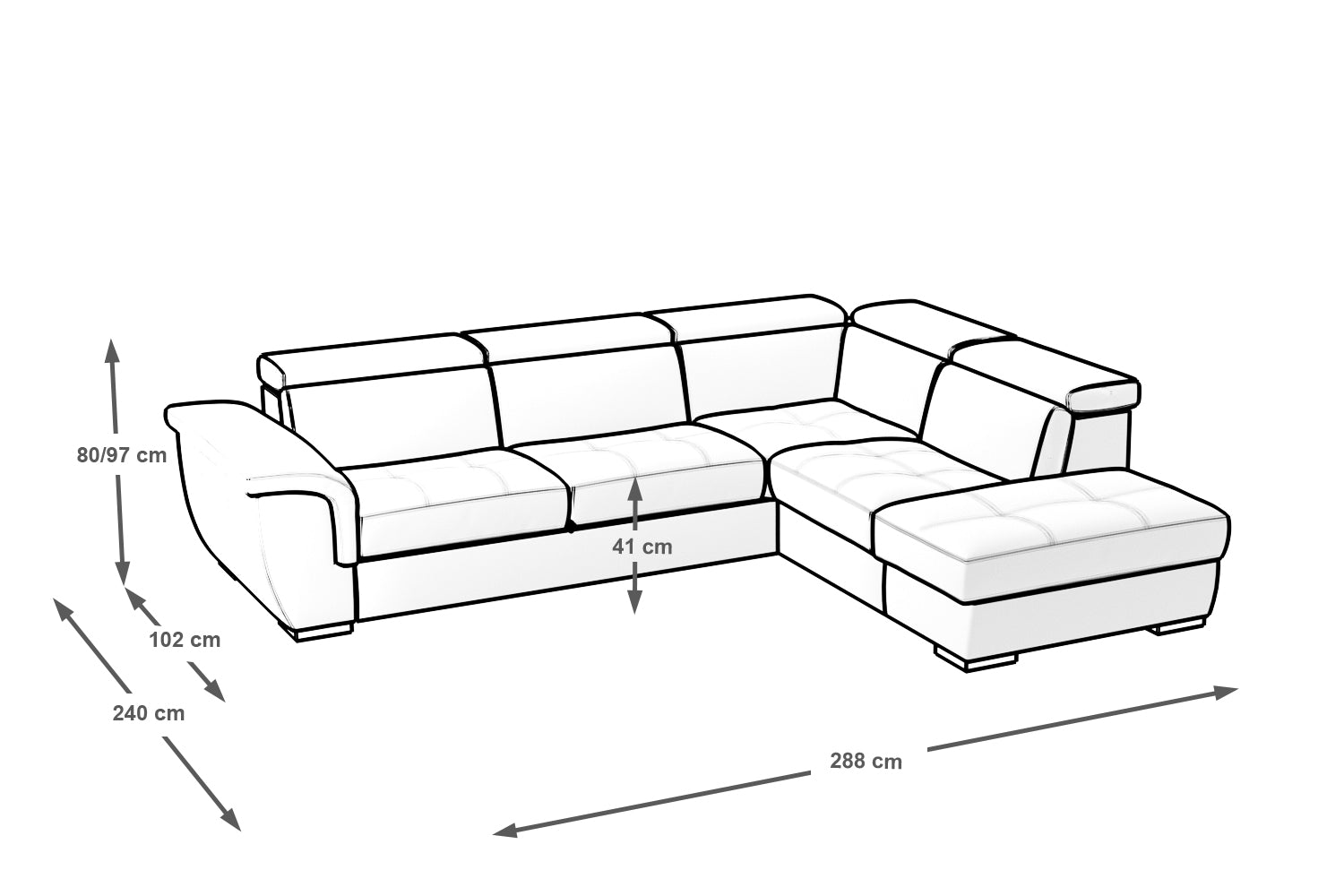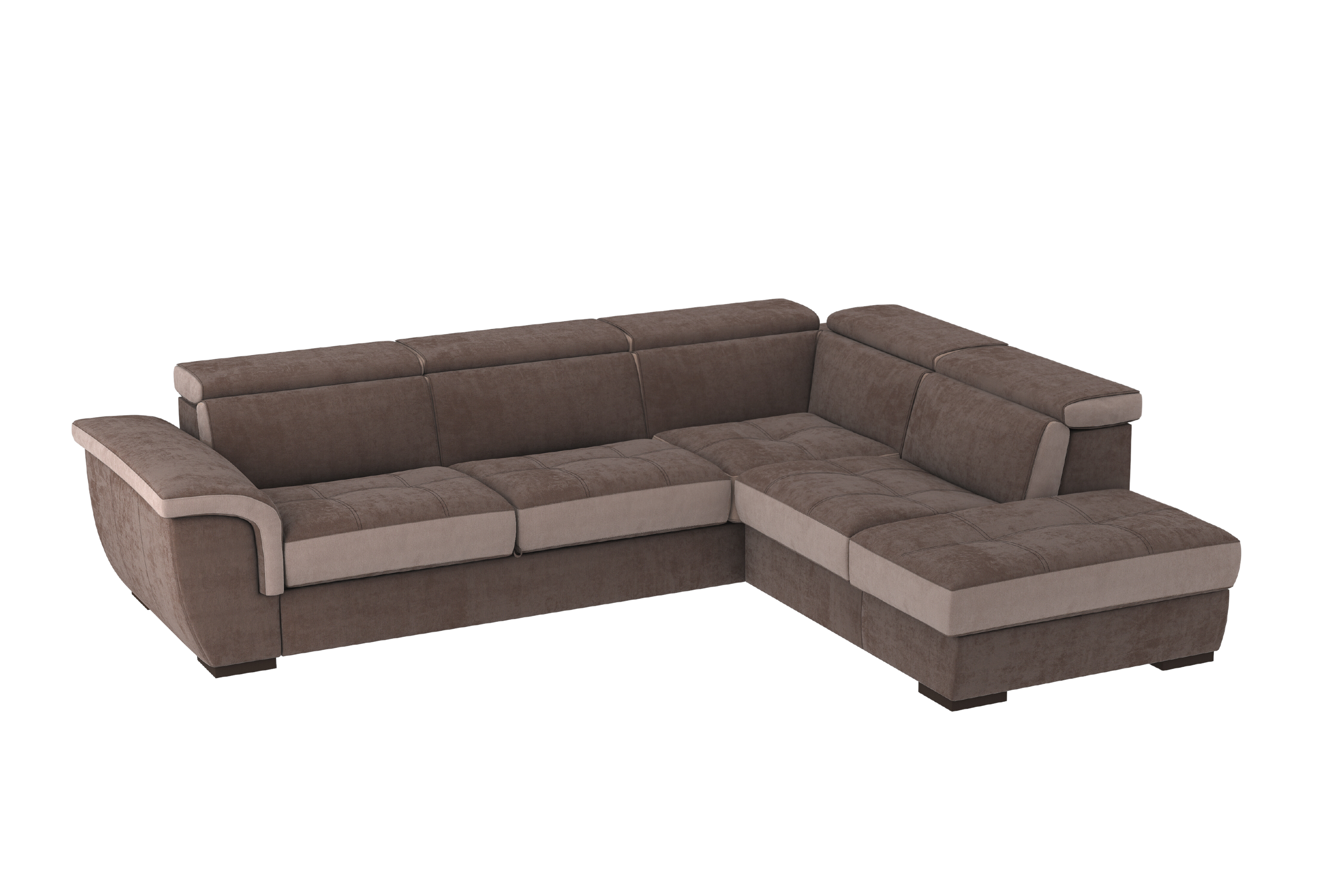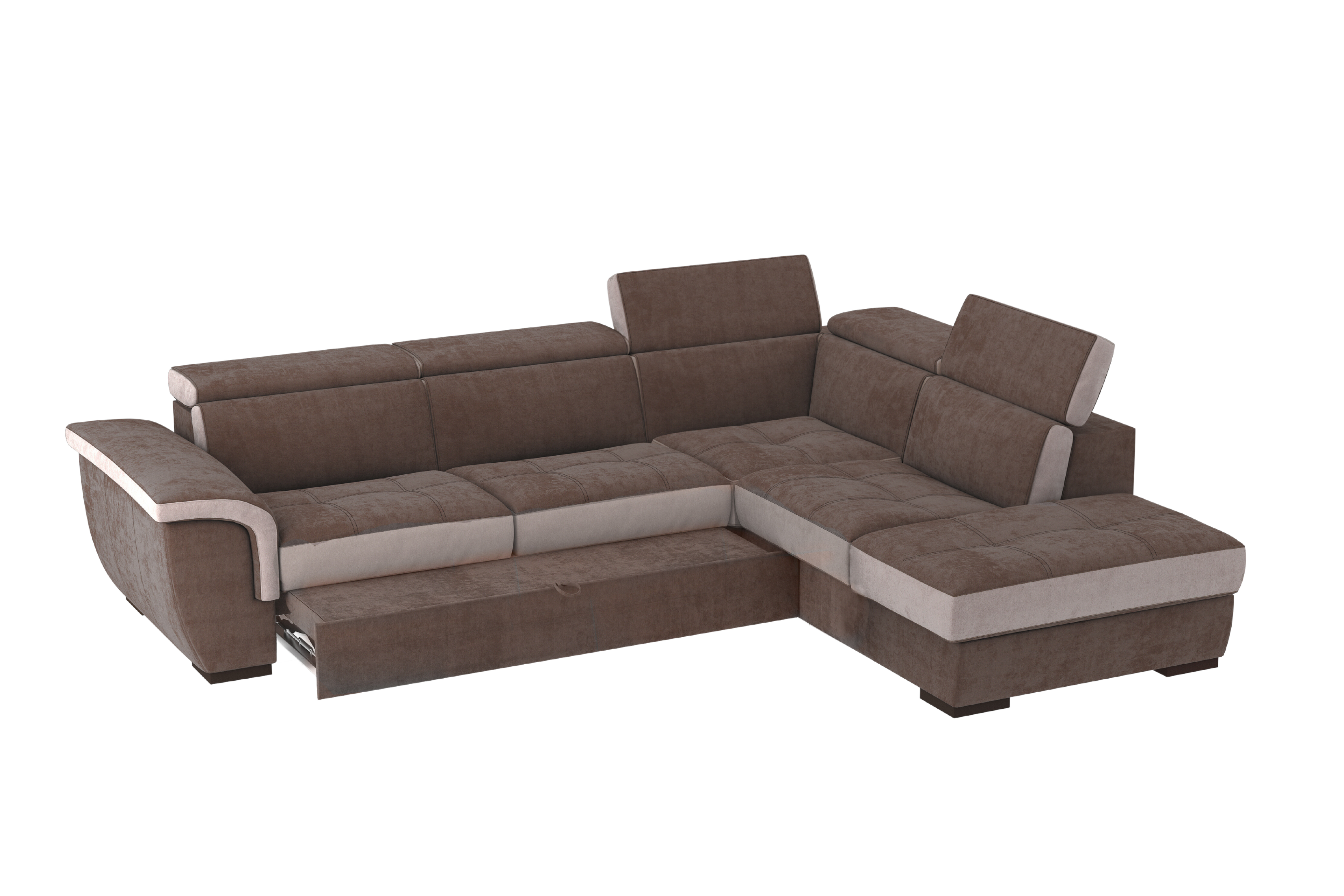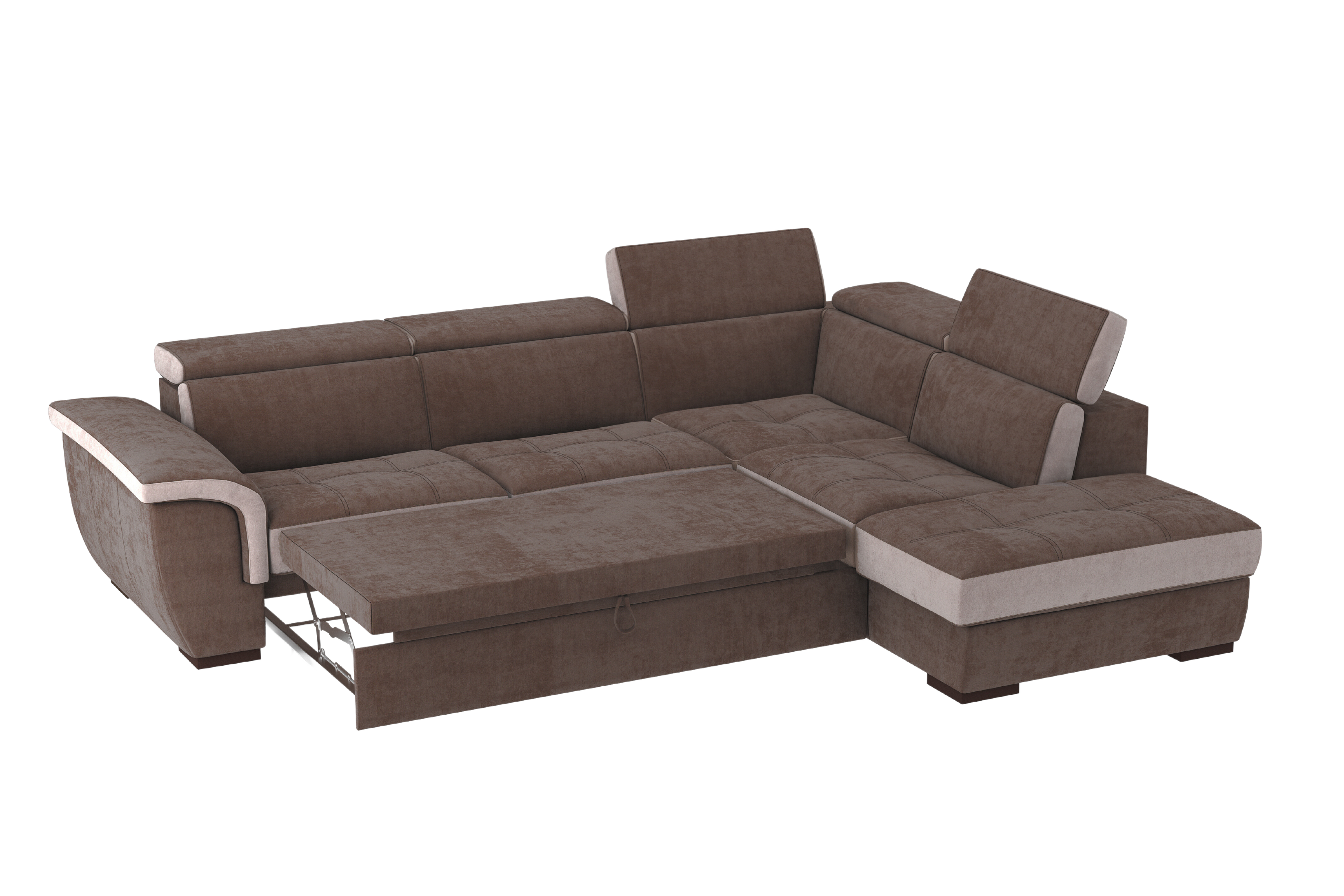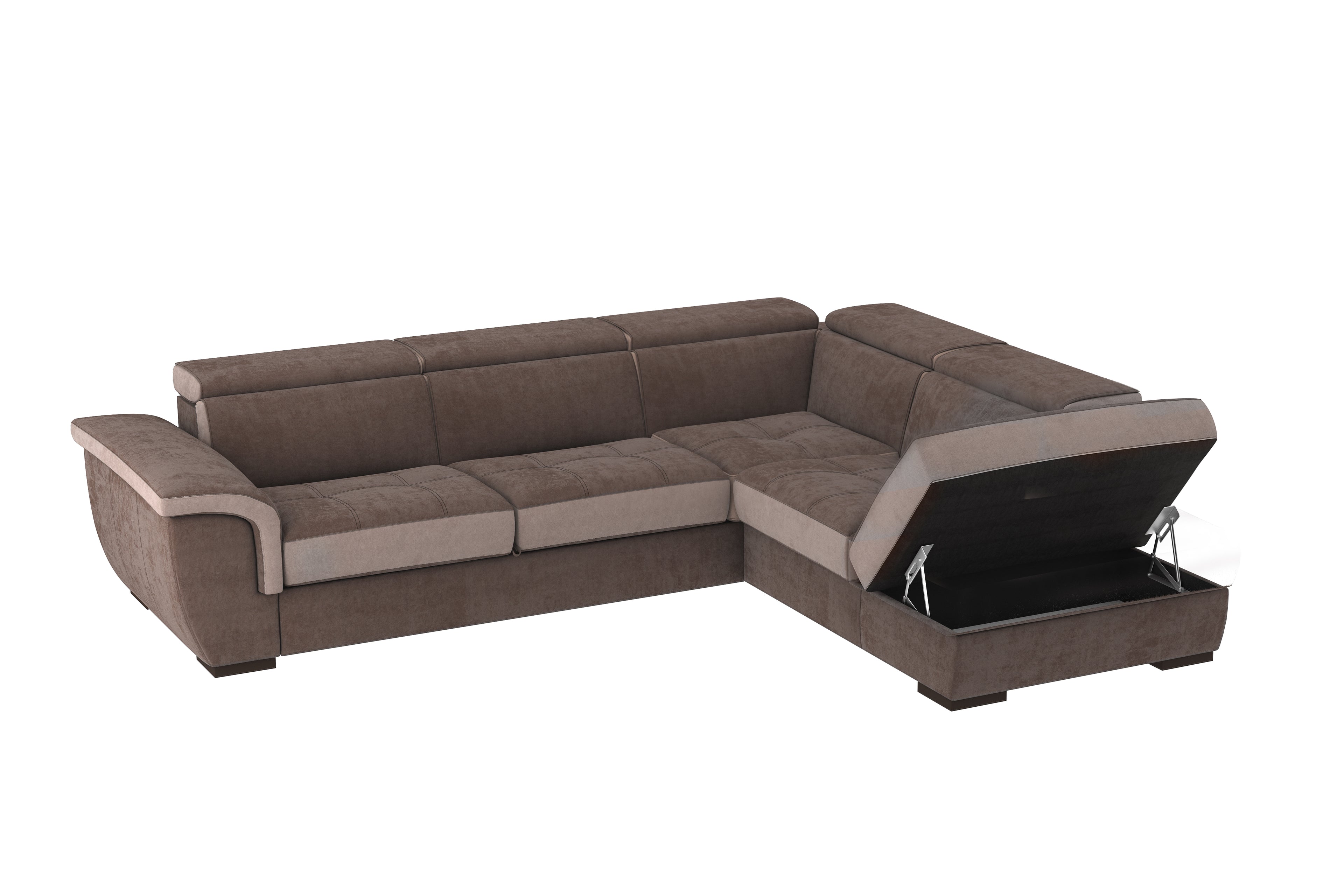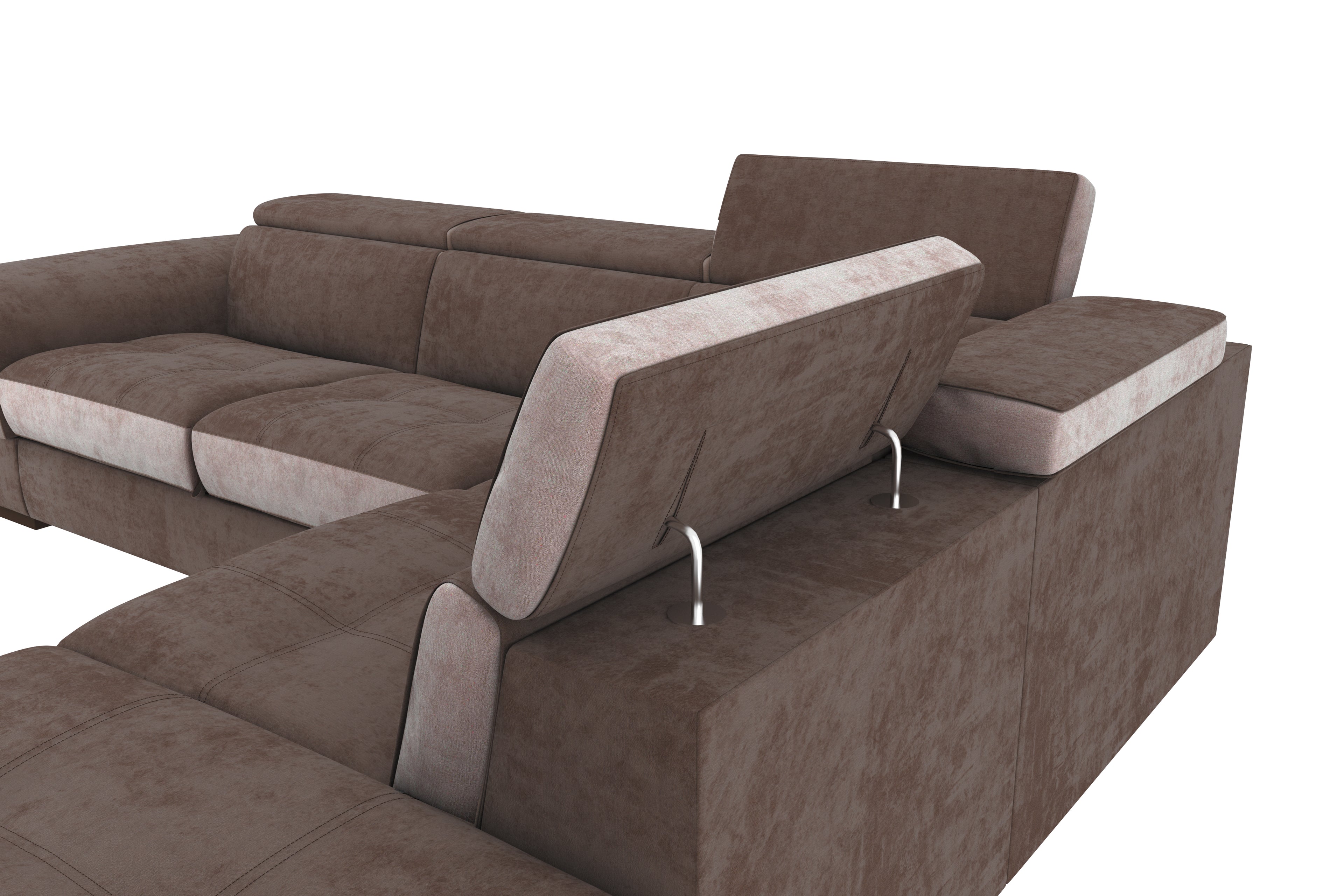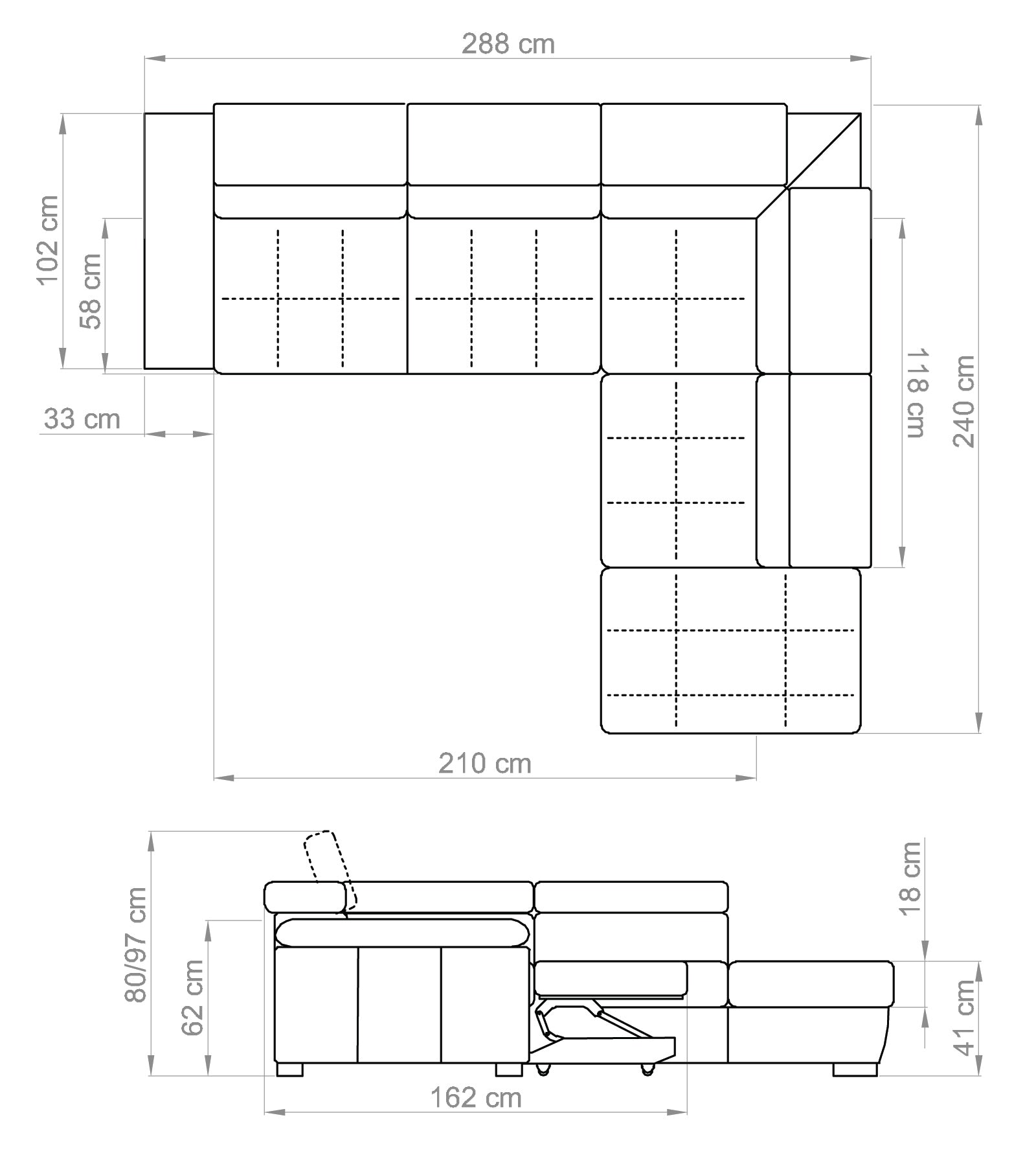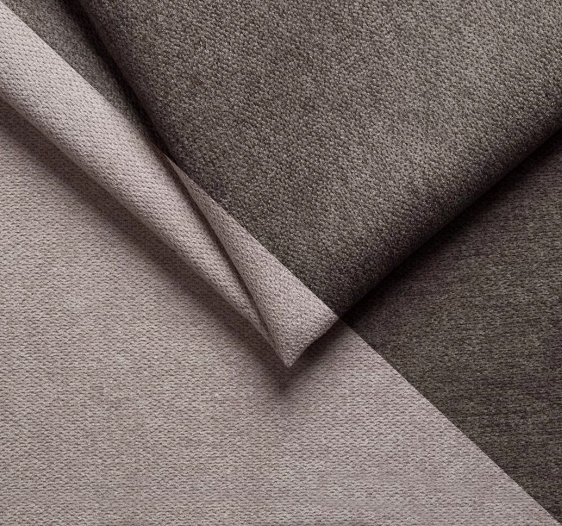 Aesthetic description, function and use

The reversible 5-seater corner sofa offers maximum comfort thanks to the soft lumbar supports integrated into the structure, the reclining headrests and the seat, made of high quality polyurethane foam quilted with matching stitching. The cushion resting on the armrest gives it a versatile aesthetic that allows it to be placed in any environment, both classic and modern.
The Roma sofa is large, practical and suitable for those who love to share relaxing moments with family and friends.
The large seats are very comfortable and using the pull-out trolley you can comfortably stretch out to watch TV, read a book or rest. The particular shape of the armrest makes this sofa even more versatile by using it not only as an arm rest but also as a pillow, thus obtaining an additional place to lie down. By extracting the trolley, which as it rises aligns itself with the seats, a rest surface similar to a bed is created. The end pouf has a large container compartment for storing linen, cushions and much more. This sofa is made of fabric with a suede effect that is resistant to abrasion and guarantees minimal absorption of liquids (water repellent).


Value for money

All the products offered by our company stand out for their excellent value for money thanks to the experience gained in the sector and the use of innovative machinery and optimized production processes. The complete management of all the production, logistics and raw material procurement phases allows us to contain costs, offering the end customer products at advantageous prices, without sacrificing quality and design.